Ahmedabad to Shirdi Bus Schedule
Updating latest buses and prices for
Thu, 20 Jun>
Showing you the latest updated Bus for
Thu, 20 Jun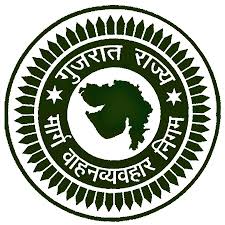 Starts at: 13:45
Duration 9h 45m - 16h 30m
Shrinath® Travel Agency Pvt. Ltd.

A/C Sleeper (2+1)

2.6

/5

1050

Fare Details

Rs1050 - Sleeper


693

Fare Details

Rs693 - Sleeper


850

Fare Details

Rs850 - Sleeper


700

Fare Details

Rs700 - Sleeper
Rs750 - Sleeper


800

Fare Details

Rs800 - Sleeper


750

Fare Details

Rs750 - Sleeper


840

Fare Details

Rs840 - Sleeper
Rs945 - Sleeper


Non A/C Sleeper (2+1)

3.2

/5

760

Fare Details

Rs760 - Sleeper


800

Fare Details

Rs800 - Sleeper


1010

Fare Details

Rs1010 - Sleeper


Non A/C Sleeper (2+1)

2.2

/5

600

Fare Details

Rs600 - Sleeper


Non A/C Sleeper (2+1)

2.7

/5

600

Fare Details

Rs600 - Sleeper


800

Fare Details

Rs800 - Sleeper


Non A/C Sleeper (2+1)

3.0

/5

600

Fare Details

Rs600 - Sleeper


700

Fare Details

Rs700 - Sleeper
Rs750 - Sleeper


Bharat Benz A/C Sleeper (2+1)

2.6

/5

800

Fare Details

Rs800 - Sleeper


Non A/C Seater/Sleeper (2+1)

4.5

/5

450

Fare Details

Rs450 - Seater/Sleeper
Rs550 - Seater/Sleeper


Shrinath travel and transport agency.

A/C Sleeper (2+1)

3.2

/5

788

Fare Details

Rs788 - Sleeper


Non A/C Sleeper (2+1)

2.2

/5

550

Fare Details

Rs550 - Sleeper


Non A/C Sleeper (2+1)

3.3

/5

610

Fare Details

Rs610 - Sleeper

FAQ about Buses from Ahmedabad to Shirdi
How many buses are running between Ahmedabad to Shirdi on the daily basis?
34 buses are running between Ahmedabad to Shirdi. Out of which 32 are sleeper buses, 16 are AC buses and 16 are NON AC buses.
When does the first Ahmedabad to Shirdi bus leaves for the day?
The first bus for Ahmedabad to Shirdi bus route leaves at 13:45. It is a other bus and fare for this bus is ₹429.
When does the last bus leaves for Shirdi from Ahmedabad?
The last bus for Ahmedabad to Shirdi route leaves at 20:00. The ticket price for this other bus is ₹810.
Who are the popular operators on the Ahmedabad to Shirdi bus route?
Top operators on the Ahmedabad to Shirdi bus route are GSRTC , Neeta tours and travels , Shree Hari Travels and M.K. Bus Service .
How many buses are GPS enabled?
Total 19 buses are GPS enabled on this route so that anyone can track his bus.
Ahmedabad Shirdi Bus Services
Popular for its Sabarmati Ashram, where Mahatma Gandhi lived for 12 years, Ahmedabad attracts a huge number of national as well as international tourists. Because of its textile industry, it has become an important economic centre of Gujarat. Shirdi is a famous town of Maharashtra, mainly known as the home of the 19th century Saint Sai Baba. It houses numerous Sai Baba temples, which are its main tourist attractions. Ahmedabad and Shirdi are located at a distance of approximately 546 km from each other via NH 8 and NH 360. For convenience of travellers, a regular bus service between the two cities is provided by various tour operators.
Bus operators like Uday Travels, Deep Travels and Shri Hari Travels run daily buses on Ahmedabad to Shirdi route. Passengers can choose from various fleet of buses like A/C Seater/Sleeper, A/C Sleeper, Non A/C Seater/Sleeper, Non A/C Sleeper etc. The total travel time between the cities vary from minimum 10h 10m to maximum 14h 0m, depending on the route taken by the bus and the operator chosen. Click on Goibibos online bus ticket booking page for bookings of Ahmedabad to Shirdi bus tickets and to get all information related to bus schedules, boarding points, dropping points and cancellation policies.
The first bus departs from Ahmedabad to Shirdi at around 17:35 p.m. and the last bus at around 20:00 p.m. There are multiple boarding and dropping points, so visit our online bus booking page to locate your nearest point. Before leaving Ahmedabad, ensure that you havent miss out the citys amazing tourist attractions like Dada Bhagwan Temple, Shreyas Folk Museum, Shaking Minarets, Utensils Museum etc. On arriving in Shirdi, go on a sightseeing tour of its must see place of interests like Sri Sai Baba Samadhi Mandir, Babas Chavadi, Dwarkamai Masjid and Maruti Mandir.