Get Flat 5% OFF on Bus Bookings

Valid till: Till 19th Dec'20

Big Bus Sale. use Promocode: BIGBUS

Valid till: Limited Period Offer

Get up to ₹100 OFF. Use Promocode: FIRSTBUS

Valid till: Limited Period Offer

Launching goSafe. Stay assured with 3S of SAFETY.

Valid till: Limited Period Offer
Kukma to Morbi NON AC Buses
BEST 
RATING 
DEPARTURE 
ARRIVAL 
FASTEST 
CHEAPEST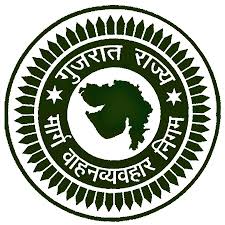 GSRTC
GUJARAT STATE ROAD TRANSPORT CORPORATION
Other Buses from Kukma to Morbi
10 window seats
Total 15 seats left
19 window seats
Total 47 seats left
19 window seats
Total 47 seats left
20 window seats
Total 30 seats left
View More Buses
Popular Bus Operators in Kukma
Dropping points in Morbi
V C Fatak

MORBI OLD

MORBI HOUSING
Popular cities near Kukma
Kukma to Morvi NON-AC Bus services
FAQs About NON-AC Buses from Kukma to Morvi
Q

How many NON-AC buses currently operating from Kukma to Morbi?

A

There are 0 NON-AC buses currently running from Kukma to Morbi currently. Book Now

Q

What is the avg time taken by NON-AC bus for Kukma Morbi Journey?

A

The time taken for Kukma to Morbi by NON-AC bus via road travel is around 3h 45m (appx.). Book Now

Q

What is the cheapest bus fare between Kukma to Morbi Travel on Goibibo?

A

The cheapest bus fare available between Kukma to Morbi is ₹ 116. Book Now

Q

What are the popular bus operators currently serving buses for Kukma to Morbi route?