12 midnight - 6 AM
6 AM - 12 noon
12 noon - 6 PM
6 PM - 12 midnight
12 midnight - 6 AM
6 AM - 12 noon
12 noon - 6 PM
6 PM - 12 midnight
BEST 
RATING 
DEPARTURE 
ARRIVAL 
FASTEST 
CHEAPEST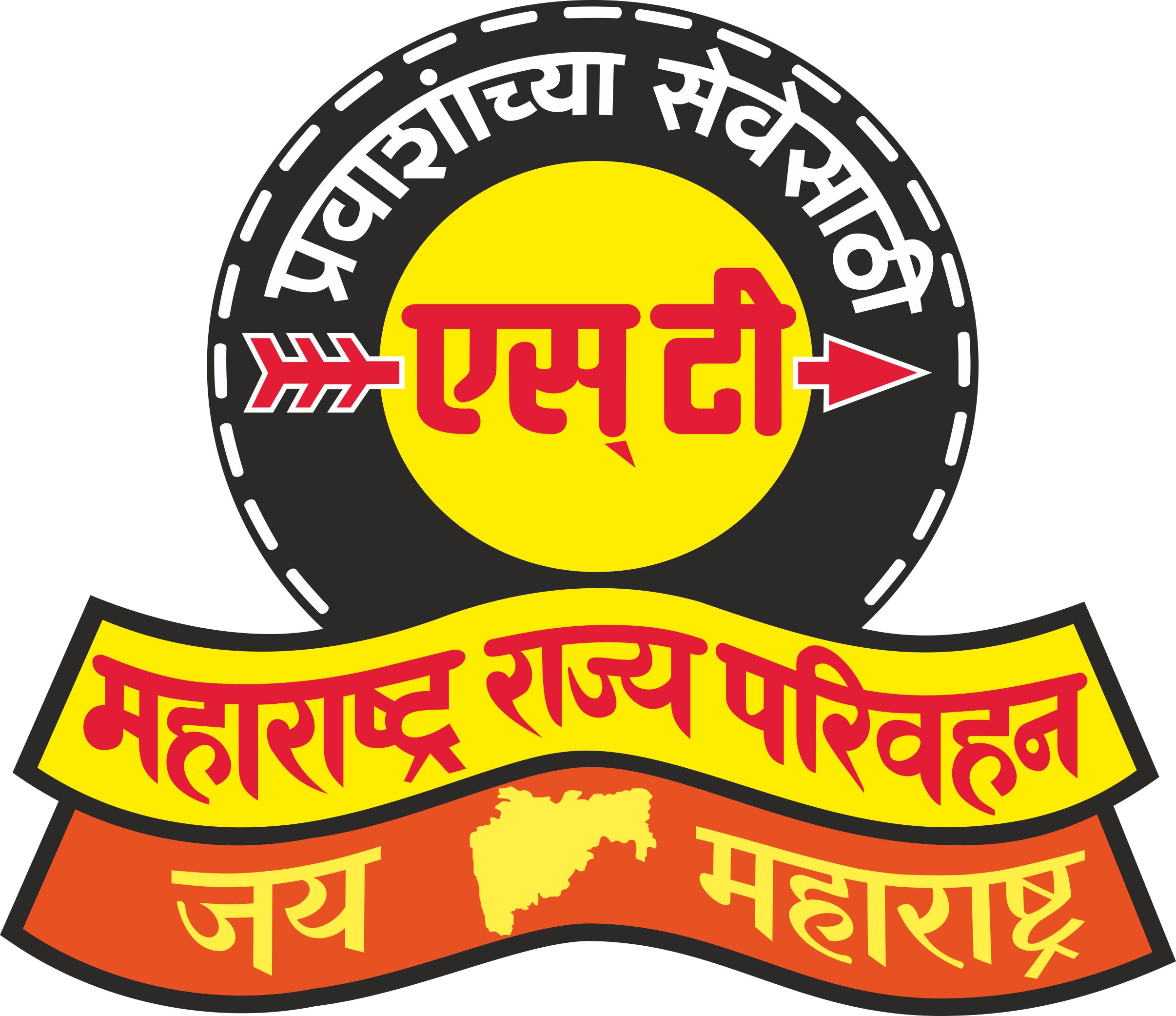 MSRTC
MAHARASTRA STATE ROAD TRANSPORT CORPORATION
Starts at 08:30
Duration: 7h 9m - 8h 45m
N.T. Mansi
A/C Sleeper (2+1)
2.9 /5
14 window seats
Total 42 seats left
Krishna Varun Travels
Bharat Benz A/C Sleeper (2+1)
3.6 /5
27th Nov
06:30
Gandhi Square
14 window seats
Total 23 seats left
KVT NARMADA YELLOW
A/C Sleeper (2+1)
3.3 /564 Ratings
27th Nov
06:15
Gandhi Square
17 window seats
Total 26 seats left
KVT NARMADA GREEN
NON A/C Seater (2+2)
3.1 /510 Ratings
27th Nov
05:45
Gandhi Square
15 window seats
Total 32 seats left
Sharma Travels Nanded
A/C Semi Sleeper (2+2)
3.3 /5
27th Nov
04:30
Gandhi Square
13 window seats
Total 30 seats left
Yuga travels
A/C Seater (2+2)
3.8 /5
27th Nov
05:10
Ashoka Hotel
22 window seats
Total 45 seats left
Mansi Travels
Bharat Benz A/C Sleeper (2+1)
3.5 /5283 Ratings
27th Nov
06:15
Gandhi Square
14 window seats
Total 22 seats left
Mansi Travels
A/C Sleeper (2+1)
3.9 /543 Ratings
27th Nov
06:00
Gandhi Square
14 window seats
Total 22 seats left
Mansi Travels
NON A/C Semi Sleeper (2+2)
3.3 /520 Ratings
27th Nov
06:00
Gandhi Square
14 window seats
Total 31 seats left
S.G.T - Krishna Travels
A/C Sleeper (2+1)
3.5 /5
12 window seats
Total 38 seats left
View More Buses
Get up to ₹100 OFF. Use Promocode: FIRSTBUS

Valid till: Limited Period Offer

Launching goSafe. Stay assured with 3S of SAFETY.

Valid till: Limited Period Offer
Popular Bus Operators in Pune
Boarding points in Pune
Shivaji Nagar

Swargate

Hadapsar

Chinchwad

Vallabhnagar

Wakad

Bhosari

Kalewadi

Sangvi Phata

Aundh

Baner

Pashan

Bavdhan

Dange Chowk

Warje

Wadgaon Bridge

Katraj

Padmavati Parking

Pul Gate

Fatima Nagar

Manjri Stud Farm

Birla Hospital

Hinje Wadi

Balewadi

Others

Nigdi

Krishna Nagar

Akurdi

Pimpri Chinchwad

Nashik Phata

New Sangavi

Sangamwadi

Yerwada

Viman Nagar

Chandan Nagar

Rahatani Fata

Kothrud

Shankar Sheth Road

Jagtap Dairy Chowk

Yavat

Alephata

Shikrapur

Pimple Saudagar

Moshi Toll Naka

Dapodi

Railway Station

Kharadi

Laxminarayan Theater

Hadapsar Opp Vaibhav Thetar

Hadpasar Bajaj Showroom Rajnadini Travels

Race Course

Bhairoba Nala

Chakan

Pune University

Magarpatta

Uruli Kanchan
Dropping points in Latur
Others

Gandhi Square

Shivaji Chowk

Ashoka Hotel

Renapur Naka
Pune to Latur Bus services
Latur, a city surrounded in the Marathwada region of Maharashtra is a prominent tourist hub of the state. Surrounded by historical monuments, Latur attracted leisure enthusiasts and history lovers from different parts of the world. Pune, another cultural and historical capital of Maharashtra is known for a plethora of historical monuments and cultural centres spotted all across the city. Both Latur and Pune are also known to host some of India's renowned educational institutions. The cities are connected to each other via National Highway 9 and MH SH 145/MH SH 77. Buses from Pune to Lature are the most frequently availed means of transport in this route.
Buses are served by operators like Mansi Travels and Baba Tours & Travels. Depending on budget and convenience, passengers can choose from available coaches like Leyland Non A/C Seater Executive Luxury, A/C Sleeper and Non A/C Seater Executive Luxury. Bus serviceb starts in the evening and continues for few hours till night. Estimated time of departure of the first bus is at 20:00pm, while the last bus is at 23:15pm. To get details on bus timings, fares, operators and coach types, visit the official bus booking page of Goibibo.com.
Though bus fares vary depending upon factors like coach type and operator, Goibibo.com offers the lowest priced fares on any route. Book from our website to experience a pleasant budget friendly trip. Pune is admirable for its pleasant climate and historical remains. Some eminent names in the city include Aga Khan Palace, Shaniwar Wada and Shivneri Fort. On the other hand, tourist attractions in Latur include Siddheshwar & Ratneshwar Temple, Kharosa Caves and Udgir fort.
FAQs About Buses from Pune to Latur
Q

How many buses are running between Pune to Latur on the daily basis?

A

112 buses are running between Pune to Latur. Out of which 70 AC Buses and 42 Non-AC Buses

Q

When does the first Pune to Latur bus leaves for the day?

A

The first bus for Pune to Latur bus route leaves at 08:30 and fare for this bus is ₹ 640.

Q

When does the last bus leaves for Latur from Pune?

A

he last bus for Pune to Latur route leaves at 23:55. The ticket price for this bus is ₹710.

Q

What are the boarding points for Pune to Latur Bus service?

A

Boarding points for this bus route in Pune are Shivaji Nagar, Swargate, Hadapsar, Chinchwad

Q

What are the dropping points in Latur for the Pune Latur bus route?

A

Dropping points in Latur for this route are Others, Gandhi Square, Shivaji Chowk, Ashoka Hotel.

Q

Who are the popular operators on the Pune to Latur bus route?

A

Top operators on the Pune to Latur bus route are Abhinav Tours And Travels, Bhakti Tours And Travels, Bhumi travels

Q

How many buses are GPS enabled?

A

Total 59 buses are GPS enabled on this route so that anyone can track his bus.