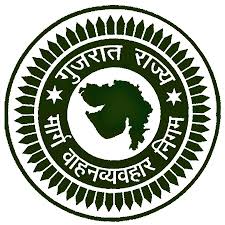 GSRTC Bus Booking
Gujarat State Road Transport Corporation
About GSRTC
Gujarat State Road Transport Corporation (GSRTC) is Gujarat's public passenger transportation service that provides bus services in and around Gujarat. It has a fleet of 7,467 buses with 125 depots and 226 bus stations. GSRTC aims at providing a safe and comfortable journey to travellers.
Top cities covered by GSRTC
GSRTC bus booking is available for most of the big and small cities in Gujarat like Ahmedabad, Vadodara, Rajkot, Bhavnagar Surat and more.
Some of the GSRTC bus types include Volvo, Sleeper, Gujar Nagari Express, Ordinary and Intercity Express. The wide variety of options enable passengers to make GSRTC bus booking according to your requirements.
GSRTC bus services are connected to top routes like:
Rajkot to Ahmedabad, which covers attractions like the Sabarmati Ashram, Bhadra Fort and Kankaria Lake.
Rajkot to Bhavnagar, which covers religious sites like Shree Takhteshwar Temple, BAPS Shri Swaminarayan Mandir and Khodiyar Temple.
Ahmedabad to Vadodara, which enables travellers to explore the Laxmi Vilas Palace, Sayaji Bagh and Baroda Museum & Picture Gallery.
GSRTC bus timings may vary according to destination. Therefore, it is advisable to refer to the official website https://www.gsrtc.in/ for timings and further details.
Fare Rules for GSRTC (From ages 5 to 11)
There is no ticket requirement for children below the age of 5.
Payment of half ticket is required for children between the ages of 5 to 11 years.
GSRTC bus ticket booking on GoIbibo is reliable and cheap.
You can make most of the ongoing GSRTC bus offers on Goibibo and enjoy a comfortable journey while making good savings.
FAQ about GSRTC Buses
How many routes are covered by GSRTC?
In how many cities GSRTC buses are operating?
GSRTC buses are operating in 27 cities. Some important cities are Modasa, Bhavnagar, Vadodara, Anklesvar, Surat, and Ahmedabad.
How many GSRTC buses are running in the night service?
Around 82 GSRTC buses are running in the night service. Most of the night buses are running for Anklesvar to Vadodara route.
What type of buses GSRTC have?
GSRTC have 7 type of buses including:
Non A/C Seater (2+1)
A/C Sleeper (2+1)
GURJARNAGRI
AC LUXURY
EXPRESS