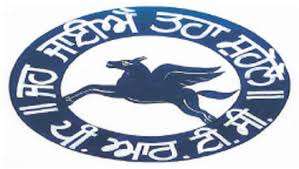 PRTC Bus Booking
Pepsu Road Transport Corporation, Patiala
About PRTC
PRTC refers to Pepsu Road Transport Corporation, a state-run bus transportation providing services to the state of Punjab and its adjoining states. It has 912 ordinary buses, 24 HVAC buses and 2 A/C buses covering 600 routes.
Top cities covered by PRTC
PRTC bus booking is available for all major cities in and around Punjab such as Patiala, Amritsar, Jalandhar, Delhi and Bathinda among others.
Some of the PRTC bus types include Ordinary, HVAC, Air-conditioned sleeper and the Integral Coach. Travellers can make PRTC bus booking according to your requirements and budget.
PRTC bus services are connected to top routes like:
Delhi to Ludhiana, which covers attractions like the Tiger Safari, Hardy's World Amusement Park and Nehru Rose Garden.
Delhi to Jalandhar, which covers the Devi Talab Mandir, Wonderland and Niku Park.
Patiala to Amritsar, which takes you to major landmarks like the Golden Temple, Jallianwala Bagh and Akhal Takht.
PRTC bus timings may vary according to destination and schedule. Therefore, it is recommended to refer to the official website https://www.pepsuonline.com/ for timings and further details.
Fare Rules for PRTC (Age from 1 to 12 Yrs)
Child only reservation is not allowed.
There are no concessions on child fare.
PRTC bus ticket booking on GoIbibo is reliable and cheap.
You can avail ongoing PRTC bus offers on Goibibo and enjoy discounts on fare prices.
FAQ about PRTC Buses
How many routes are covered by PRTC?
In how many cities PRTC buses are operating?
PRTC buses are operating in 35 cities. Some important cities are Chinnasalem, Hyderabad, Delhi, Ludhiana, and Patiala.
How many PRTC buses are running in the night service?
Around 45 PRTC buses are running in the night service. Most of the night buses are running for Delhi to Ludhiana route.
What type of buses PRTC have?
PRTC have 2 type of buses including:
INTEGRAL COACH
HVAC