Nashik to Ahmedabad Bus Schedule
Updating latest buses and prices for
Sun, 23 Jun>
Showing you the latest updated Bus for
Sun, 23 Jun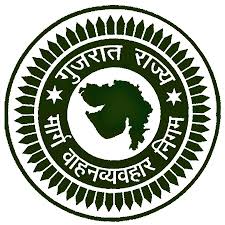 Starts at: 15:45
Duration 10h 35m - 13h 5m
FAQ about Buses from Nashik to Ahmedabad
How many buses are running between Nashik to Ahmedabad on the daily basis?
34 buses are running between Nashik to Ahmedabad. Out of which 30 are sleeper buses, 14 are AC buses and 16 are NON AC buses.
When does the first Nashik to Ahmedabad bus leaves for the day?
The first bus for Nashik to Ahmedabad bus route leaves at 12:20. It is a other bus and fare for this bus is ₹1100.
When does the last bus leaves for Ahmedabad from Nashik?
The last bus for Nashik to Ahmedabad route leaves at 12:30. The ticket price for this other bus is ₹1000.
Who are the popular operators on the Nashik to Ahmedabad bus route?
Top operators on the Nashik to Ahmedabad bus route are GSRTC , Neeta tours and travels , Veer travels and Shree Hari Travels .
How many buses are GPS enabled?
Total 20 buses are GPS enabled on this route so that anyone can track his bus.
Nashik Ahmedabad Bus Services
Once the abode of Lord Rama, Nashik is an ancient city of Maharashtra, which is now fondly nicknamed as the 'Wine Capital of India' because of the presence of numerous vineyards. Holy temples and wine manufacturing firms of Nashik invited many devotional minds, leisure vacationers and business enthusiasts from round the world. Therefore, it enjoys excellent road, rail and air connectivity with rest of India. Similarly, Nashik is connected to Ahmedabad, an industrially developed city of Gujarat via national Highway 8 and 848. Apart from eminent age- old tourist attractions, Ahmedabad is the home to India's prominent textile, oil and finance industries. One can board Nashik to Ahmedabad buses to travel between the cities in a comfortable manner.
Presently, 20 buses operate in a day between Nashik and Ahmedabad under operators like Patel Tours And Travels, Shrinath Travels Agency, Royal Express, Sai Arpan Travels Shirdi, Shri Hari Travels and others. Buses run under different timings and from multiple boarding points. So passengers are requested to visit Goibibo's online bus booking page to get details on bus timing, fare, cancellation policies, coach type and terminal. Bus booking from Goibibo for any route may let one fetch economical tickets and attractive discounts.
As there are multiple bus timings, service of the first bus resumes at around 11:30am while the last bus starts from Nashik at around 22:30pm. For a budget and comfortable journey, passengers can avail coaches like Non A/C Seater/Sleeper, A/C Sleeper, Non A/C Sleeper or A/C Seater/Sleeper. Nashik is an interesting tourism destination for landmarks like Kalaram Temple, Ramkund, Muktidham Temple and Someshwar Temple. Ahmedabad is equally touristy where the Sabarmati Ashram, Akshardham Temple and the magnificent Kankaria Lake plays in tune with its historic and scenic beauty.