Hyderabad to Mumbai Buses
12 midnight - 6 AM
6 AM - 12 noon
12 noon - 6 PM
6 PM - 12 midnight
12 midnight - 6 AM
6 AM - 12 noon
12 noon - 6 PM
6 PM - 12 midnight
BEST 
RATING 
DEPARTURE 
ARRIVAL 
FASTEST 
CHEAPEST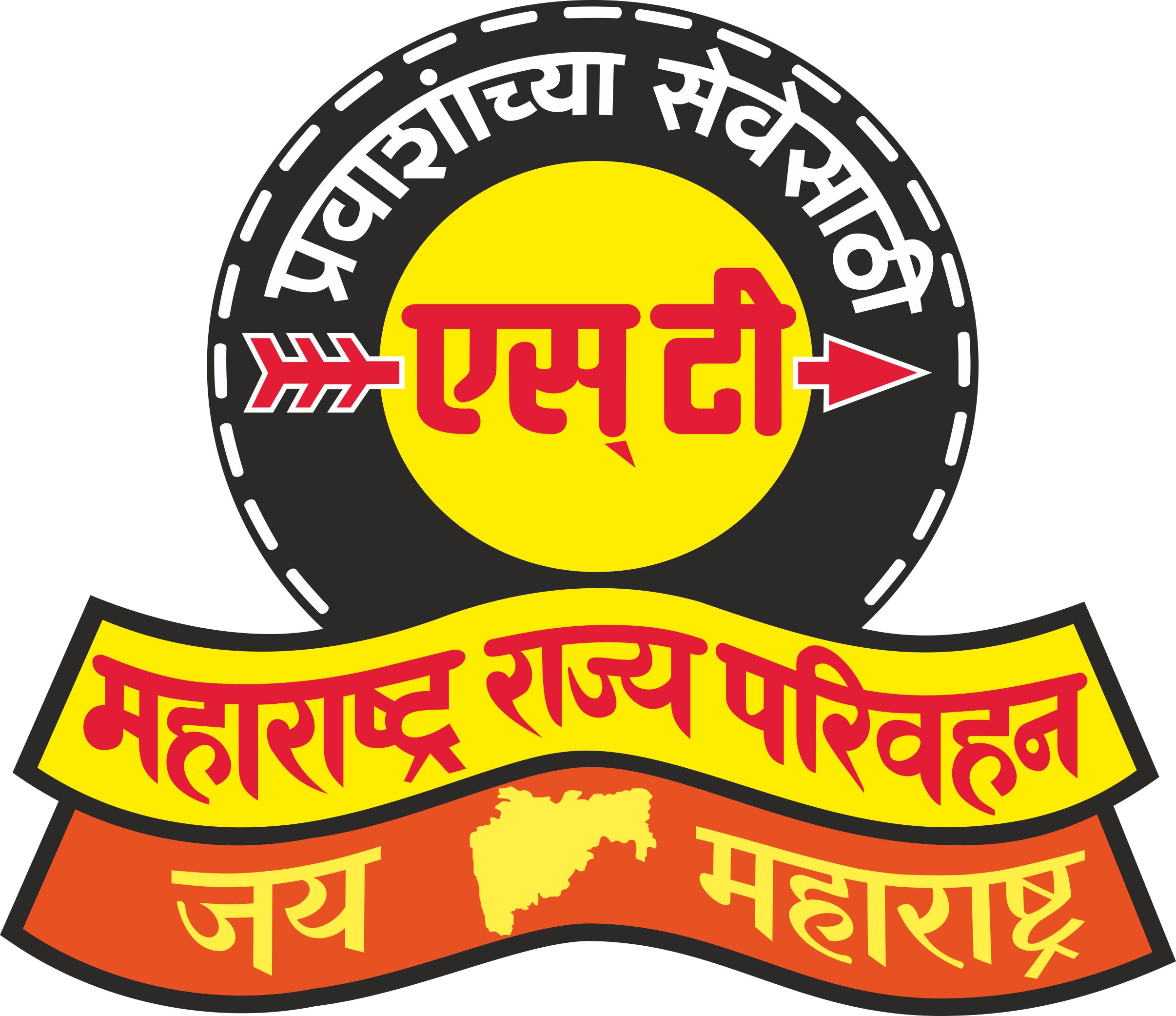 MSRTC
MAHARASTRA STATE ROAD TRANSPORT CORPORATION
TSRTC
Telangana State Road Transport Corporation
YES Express
A/C Sleeper (2+1)
4.9 /56 Ratings
12 window seats
Total 19 seats left
Orange Tours and Travels Grand
A/C Sleeper (2+1)
2.7 /511 Ratings
22nd Jan
11:00
Borivali East
5 window seats
Total 13 seats left
IntrCity SmartBus
A/C Sleeper (2+1)
4.6 /57 Ratings
22nd Jan
11:35
Borivali East
11 window seats
Total 18 seats left
Jaguar Travels
A/C Sleeper (2+1)
2.9 /5
17 window seats
Total 26 seats left
Sai Lucky Tours and Travels
NON A/C Seater / Sleeper (2+1)
2.6 /5
14:15
Central Bus Station (CBS)
6 window seats
Total 13 seats left
Kaleswari Travels
NON A/C Hi-Tech Push Back (2+2)
2.5 /5
9 window seats
Total 22 seats left
Kumar Tours and Travels
NON A/C Seater / Sleeper (2+1)
3 /532 Ratings
14:00
Central Bus Station (CBS)
22nd Jan
07:45
Santacruz East
11 window seats
Total 24 seats left
Sunshine Travels
A/C Sleeper (2+1)
2.8 /572 Ratings
18 window seats
Total 26 seats left
Orange Tours and Travels Platinum
Volvo Multi-Axle Sleeper A/C (2+1)
4.5 /555 Ratings
7 window seats
Total 8 seats left
Rated high on GoSafe standards by 20 travellers
Gujarat travels
A/C Sleeper (2+1)
3.1 /520 Ratings
22nd Jan
07:45
Borivali East
16 window seats
Total 25 seats left
View More Buses
Big Bus Sale. use Promocode: BIGBUS

Valid till: Limited Period Offer

Save up to Rs. 1500 on Domestic Flight bookings

Valid till: Every Wednesday

Get up to ₹100 OFF. Use Promocode: FIRSTBUS

Valid till: Limited Period Offer

Launching goSafe. Stay assured with 3S of SAFETY.

Valid till: Limited Period Offer
Popular Bus Operators in Hyderabad
Boarding points in Hyderabad
Jubilee Bus Station JBS

Afzalgunj

Mehdipatnam

Paradise

Nampally

Kondapur

Lakdikapul

SR Nagar

Moosapet

Kukatpally

Nizampet

Miyapur

Chanda Nagar

Bhel

Patancheru

Isnapur

Sangareddy

Zaheerabad

Ameerpet

Beeramguda

Others

Central Bus Station (CBS)

Begumpet

Tolichowki

Erragadda

Gachibowli

Secunderabad

Chandra Nagar

SangaReddy

Sangareddy 8184956662,9881692814

Tadban

Sangareddy X Road

Bharat Nagar

Humnabad

Nacharam

Moula Ali

Ecil

A S Rao Nagar

Suchitra

Bahadurpura

Sangareddy 04044454647

Sangareddy - manjira travels,sagareddy x road 040-66748480,66748482

Hafeezpet

Habsiguda

Dilsukhnagar

City College

Balanagar

LB Nagar

Attapur

Malakpet

Kachiguda

Madhapur

Serilingampally

Musheerabad

Srinivasa Colony

Sangareddy Cross Road

Panjagutta

Khairatabad

Bachupally

Hydernagar

Ramachandra Puram

Sadashivpet

Kothapet

Sangareddy x roads

SANGAREDDY (Near Cross Road, Sangameshwar Travels) 04029567749,9833398206,9347362737

Sangareddy X Road Near Sangmeshwar & Manjira Travels

SANGAREDDY

Jeedimetla
Dropping points in Mumbai
Hyderabad to Mumbai Bus services
Hyderabad or the city of Pearls, is currently one of the largest contributor to India's overall gross domestic product. Mumbai or more commonly known as the entertainment capital of India, is currently home to some of the most important institutes like Reserve Bank of India, Bombay Stock and SEBI. Many major festivals of India like Ganesh Chaturthi, Ram Navami, Muharram etc. are celebrated within Hyderabad as well as Mumbai. The distance between Hyderabad and Mumbai is approximately 707.2km via National Highway 9.
Travellers planning to visit these two cities can avail Hyderabad to Mumbai bus tickets through Goibibo.com. Ahmed Neeta Travels, Omer Travels and Sangita Travels Agency are few of the operators running buses on Hyderabad to Mumbai route. Volvo AC Seater, Volvo AC Sleeper, Non AC Seater, AC Seater and AC Sleeper are some of the main buses offered by these operators. For online bus booking of Hyderabad to Mumbai, log on to official website of Goibibo.com and avail maximum discounts on bus tickets.
The first bus from Hyderabad to Mumbai begins at 4:30 p.m. and the last departs at 11:30 p.m. Time taken to reach from Hyderabad to Mumbai via road depends upon factors like bus timings, route and bus operators. While paying a visit to Hyderabad one should definitely go to sites like Charminar, Golconda Fort, Hussain Sagar and other major attractions located within the city. Mumbai visitors can also spend some quality time with their loved ones at places like Gateway of India, Kanheri Caves, Siddhivinayak Temple, Mumba Devi Temple, EsselWorld and Jahangir Art Gallery.
FAQs About Buses from Hyderabad to Mumbai
Q

How many buses are running between Hyderabad to Mumbai on the daily basis?

A

44 buses are running between Hyderabad to Mumbai. Out of which 35 AC Buses and 9 Non-AC Buses

Q

When does the first Hyderabad to Mumbai bus leaves for the day?

A

The first bus for Hyderabad to Mumbai bus route leaves at 14:00 and fare for this bus is ₹ 868.

Q

When does the last bus leaves for Mumbai from Hyderabad?

A

he last bus for Hyderabad to Mumbai route leaves at 23:35. The ticket price for this bus is ₹950.

Q

What are the boarding points for Hyderabad to Mumbai Bus service?

A

Boarding points for this bus route in Hyderabad are Jubilee Bus Station JBS, Afzalgunj, Mehdipatnam, Paradise

Q

What are the dropping points in Mumbai for the Hyderabad Mumbai bus route?

A

Dropping points in Mumbai for this route are Others, Panvel, Belapur CBD, Nerul.

Q

Who are the popular operators on the Hyderabad to Mumbai bus route?

A

Top operators on the Hyderabad to Mumbai bus route are Citizen Bus, Go Tour Travels and Holidays, Gujarat travels

Q

How many buses are GPS enabled?

A

Total 27 buses are GPS enabled on this route so that anyone can track his bus.