12 midnight - 6 AM
6 AM - 12 noon
12 noon - 6 PM
6 PM - 12 midnight
12 midnight - 6 AM
6 AM - 12 noon
12 noon - 6 PM
6 PM - 12 midnight
BEST 
RATING 
DEPARTURE 
ARRIVAL 
FASTEST 
CHEAPEST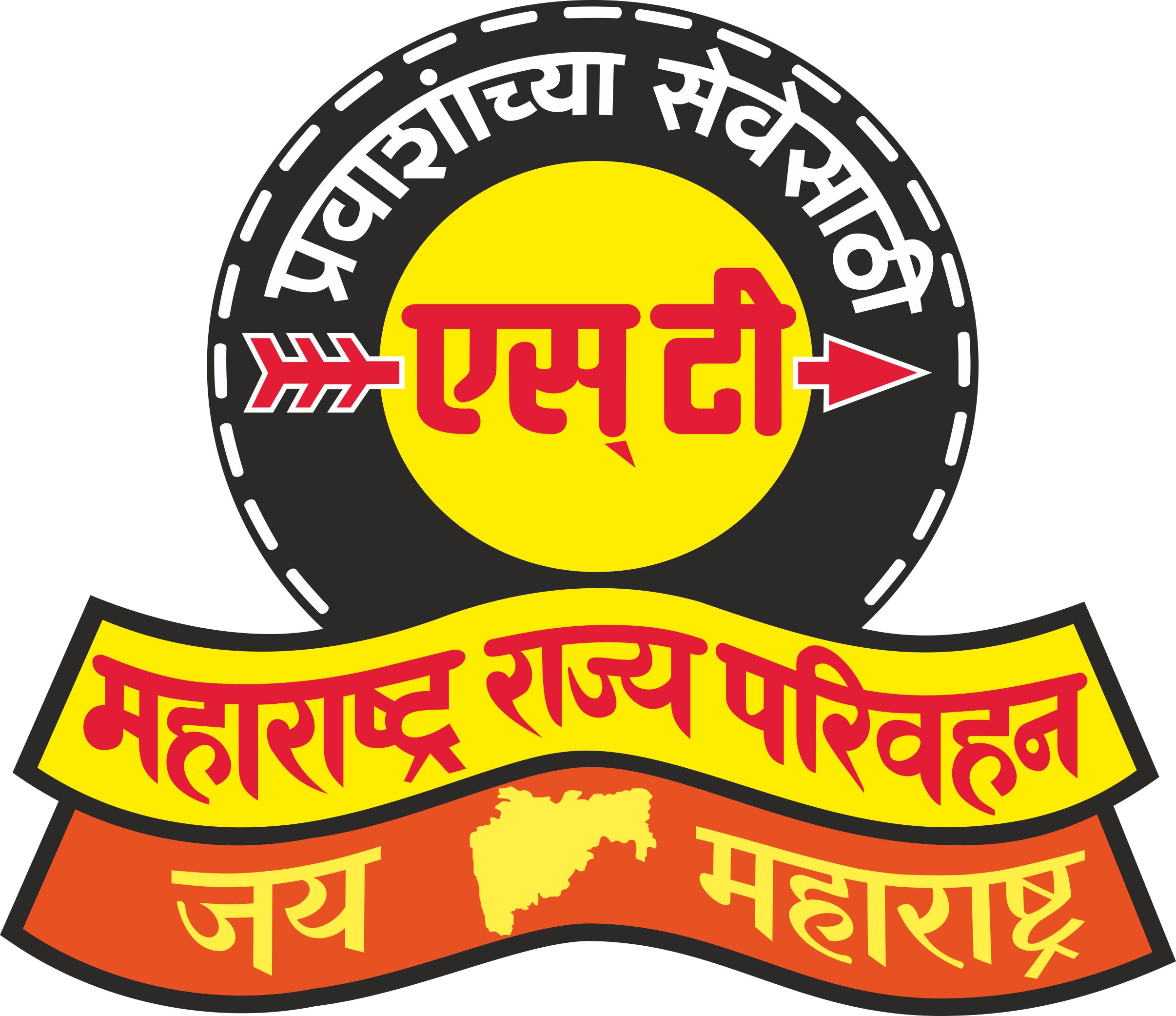 MSRTC
MAHARASTRA STATE ROAD TRANSPORT CORPORATION
Aboli Tours and Travels Pvt Ltd
A/C Sleeper (2+1)
21 window seats
Total 33 seats left
Vaibhav Travels
A/C Sleeper (2+1)
4.8 /57 Ratings
9 window seats
Total 14 seats left
Vishal Travels
Bharat Benz NON A/C sleeper (2+1)
3.9 /5
4 window seats
Total 9 seats left
Gurukrupa Tours And Travels
A/C Sleeper (2+2)
2.9 /5
17th Jan
06:10
Andheri East
23 window seats
Total 46 seats left
Golden
A/C Semi Sleeper (2+2)
3 /5
16th Jan
18:30
Andheri East, Golden Metrolink Jay Travels
4 window seats
Total 9 seats left
Mandesh Tourist And Vijaylaxmi Travels
A/C Seater / Sleeper (2+1)
26 window seats
Total 40 seats left
Konduskar Travels Pvt. Ltd
Volvo Multi-Axle I-Shift B11R Sleeper (2+1)
1.3 /510 Ratings
17 window seats
Total 28 seats left
Bhagyalaxmi Travels
NON A/C Sleeper (2+1)
2.9 /5
17 window seats
Total 27 seats left
Himalaya Travels
A/C Sleeper (2+1)
3.6 /55 Ratings
16th Jan
07:10
Andheri East
7 window seats
Total 10 seats left
Gurukrupa Tours And Travels
A/C Sleeper (2+1)
1.9 /55 Ratings
16th Jan
07:00
Kandivali East
1 window seat
Total 1 seat left
View More Buses
Big Bus Sale. use Promocode: BIGBUS

Valid till: Limited Period Offer

Get up to ₹100 OFF. Use Promocode: FIRSTBUS

Valid till: Limited Period Offer

Launching goSafe. Stay assured with 3S of SAFETY.

Valid till: Limited Period Offer
Popular Bus Operators in Pune
Dropping points in Mumbai
Sion

Dadar East

Parel

Santacruz East

Chembur East

Bandra

Malad East

Kandivali West

Borivali

Panvel

Nerul

Sanpada

Mankhurd

Kurla

Belapur CBD

Vashi

Mumbai Central

Chembur

Kandivali

Kalamboli

Bandra East

Thane

Airoli

Mulund

Anushakti Nagar

Santacruz

Vile Parle East

Andheri East

Jogeshwari

Goregaon East

Kandivali East

Kharghar

Kopar Khainar

Digha

Dadar West

Khar East

Dharavi

Turbhe

Andheri

Jogeshwari East

Goregaon

Borivali East

Dahisar East

Mira Road East

Bhayendar East

Ghodbundar

Vile Parle West

Malad

Bhayander

Vasai Phata

Mazgaon

Nalasopara

Juinagar

Sewri Railway Station

Others

Andheri East, Golden Metrolink Jay Travels

Borivali West

Rabale

Thane West

Bhandup West

Kanjurmarg West

Powai

Mumbai

Khalapur Toll Plaza

Byculla

CBD Belapur

Nerul

Lodha Palava

Mumbai International Airport

Dadar

Chembur West

Dahisar

Kashimira East

Wadibander

CST Station

Matunga

Mulund East

Kashimira

Virar

Ghatkopar

Chinchpokli

Jogeshwari West

Charoti Naka

Manor

Dombivali

Ghansoli

Mulund West

Bhandup

Kanjurmarg

Vikroli West

Bhandup East

Kalyan

Ulhasnagar

Ambernath
Pune to Mumbai Bus services
Pune and Mumbai are two of the biggest and most important cities in Maharashtra state of India. Mumbai serves as the capital to the state and is primary centre of commerce and economy not just in Maharashtra, but whole India. Pune, on the other hand, is a major centre of technology, commerce, education and art in Maharashtra. Mumbai is based on the western coast of India with many beautiful beaches while Pune is a city located more centrally on the Indian mainland. The two cities are connected via Mumbai-Pune Express Way, the highway runs for about 150 kilometres between these cities.
There are many bus operators which operate on the Pune to Mumbai bus route, these operators include the likes of Rahi Travels, Paulo Travels, Orange Tours and Travels, Neeta Tours and Travels and Purple Metrolink. All the bus operators offer all kinds of buses like Sleeper, AC, Non-AC, Volvo and Mercedes. The bus fares and travel time between the destinations vary in each different bus. Some buses cover the distance between two cities within 1 hour 30 minutes while some take up to 5 hours depending upon the route and dropping points. Goibibo.com provides the opportunity of making online bus bookings at discounted prices. The website also provides important information like Pune to Mumbai bus schedule.
The buses leave Pune for Mumbai as early as 02:45 AM and the service continues throughout the day and even night. The bus service is comprehensive and quite frequent on this route. Mumbai is one of the biggest business destinations in the country. The city is home to various tourist attractions and there in shortage of leisure travellers finding their way to Mumbai. Gateway of India, Kanheri Caves, Elephanta Caves and Elephanta Islands are largely visited tourist spots.
FAQs About Buses from Pune to Mumbai
Q

How many buses are running between Pune to Mumbai on the daily basis?

A

247 buses are running between Pune to Mumbai. Out of which 184 AC Buses and 63 Non-AC Buses

Q

When does the first Pune to Mumbai bus leaves for the day?

A

The first bus for Pune to Mumbai bus route leaves at 00:35 and fare for this bus is ₹ 1200.

Q

When does the last bus leaves for Mumbai from Pune?

A

he last bus for Pune to Mumbai route leaves at 23:30. The ticket price for this bus is ₹550.

Q

What are the boarding points for Pune to Mumbai Bus service?

A

Boarding points for this bus route in Pune are Bavdhan, Swargate, Nashik Phata, Vallabhnagar

Q

What are the dropping points in Mumbai for the Pune Mumbai bus route?

A

Dropping points in Mumbai for this route are Sion, Dadar East, Parel, Santacruz East.

Q

Who are the popular operators on the Pune to Mumbai bus route?

A

Top operators on the Pune to Mumbai bus route are Aboli Tours and Travels Pvt Ltd, Akanksha Tourism, Anand Travels

Q

How many buses are GPS enabled?

A

Total 132 buses are GPS enabled on this route so that anyone can track his bus.