Jamnagar to Vadodara Bus Schedule
Updating latest buses and prices for
Fri, 30 Oct>
Showing you the latest updated Bus for
Fri, 30 Oct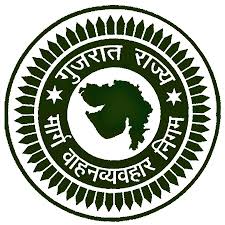 Starts at: 06:00
Duration 8h 5m - 9h 5m
Benz A/C Sleeper (2+1)

2.9

/5

650

Fare Details

Rs650 - Sleeper


Benz A/C Sleeper (2+1)

2.9

/5

1400

Fare Details

Rs1400 - Sleeper


1400

Fare Details

Rs1400 - Sleeper


1100

Fare Details

Rs1100 - Sleeper


Benz A/C Sleeper (2+1)

2.9

/5

1500

Fare Details

Rs1500 - Sleeper


NON A/C Sleeper (2+1)

3.3

/5

500

Fare Details

Rs500 - Sleeper


NON A/C Sleeper (2+1)

3.6

/5

500

Fare Details

Rs500 - Sleeper


NON A/C Sleeper (2+1)

2.8

/5

450

Fare Details

Rs450 - Sleeper


Benz A/C Sleeper (2+1)

1.9

/5

650

Fare Details

Rs650 - Sleeper


NON A/C Sleeper (2+1)

2.9

/5

500

Fare Details

Rs500 - Sleeper


NON A/C Sleeper (2+1)

2.6

/5

400

Fare Details

Rs400 - Sleeper


NON A/C Sleeper (2+1)

4.2

/5

450

Fare Details

Rs450 - Sleeper


810

Fare Details

Rs810 - Sleeper


NON A/C Sleeper (2+1)

3.6

/5

450

Fare Details

Rs450 - Sleeper


NON A/C Sleeper (2+1)

3.3

/5

500

Fare Details

Rs500 - Sleeper

FAQ about Buses from Jamnagar to Vadodara
How many buses are running between Jamnagar to Vadodara on the daily basis?
40 buses are running between Jamnagar to Vadodara. Out of which 39 are sleeper buses, 11 are AC buses and 28 are NON AC buses.
When does the first Jamnagar to Vadodara bus leaves for the day?
The first bus for Jamnagar to Vadodara bus route leaves at 06:00. It is a other bus and fare for this bus is ₹208.
When does the last bus leaves for Vadodara from Jamnagar?
The last bus for Jamnagar to Vadodara route leaves at 14:00. The ticket price for this other bus is ₹1400.
What are the boarding points for Jamnagar to Vadodara Bus service?
Boarding points for this bus route in Jamnagar are Gulab Nagar Dhaliya, Jamnagar. 9974811711,9724811711 , Gulab Nagar 9033508888,9033608888,02882551010 , ST Bus Stand , Gulabnagar 02882555699,9428056863,9723206565 and Jolly Bunglow .
What are the dropping points in Vadodara for the Jamnagar Vadodara bus route?
Dropping points in Vadodara for this route are Dhumad Chokdi , Fatehgunj , Jambuva Bridge , Golden Chokdi and Gsfc Gate .
Who are the popular operators on the Jamnagar to Vadodara bus route?
Top operators on the Jamnagar to Vadodara bus route are GSRTC , Neeta tours and travels , Samay travels and Jay dwarkadhish travels .
How many buses are GPS enabled?
Total 18 buses are GPS enabled on this route so that anyone can track his bus.
Jamnagar Vadodara Bus Services
Once the capital of the Nawanagar princely state and now home to the world's biggest oil refinery, Jamnagar is literally the 'Jewel of Kathiawar'. Virgin islands, untarnished beaches, forests, temples, hills, palaces, bird sanctuary, amazing corals and marine life are what drives people crazy about the place. Wildlife and marine delights keep animal-lovers glued to the city. Tie-dyed bandhinis are immensely popular among tourists. If one wishes to admire the UNESCO World Heritage Sites of Champaner and Pavagadh, then buses from Jamnagar to Vadodara are at your service. Vadodara has gained the reputation of being the cultural capital of Gujarat. Modern Vadodara is a reflection of the dreams and untiring efforts of Sayaji Rao Gaekwad III to make it an educational, industrial and commercial centre. One gets to enjoy a calendar-full of cultural events here and the city is aptly named 'Kala Nagari'.
Prompt bus services are available from Jamnagar to Vadodara that cover a distance of nearly 391km in an estimated time period spanning from 7h 30m to 8h 45m. While the first bus leaves its scheduled boarding point at 10:15am in the morning, the last bus commences latest by 11:00pm. Eagle Travels, Neeta Tours and Travels, Royal Express, Jamnagar Travels Pvt. Ltd and Patel Tours and Travels are frequent operators on the Jamnagar Vadodara route. Passengers can opt from a number of coach options viz Volvo A/C Seater, Volvo A/C Multiaxle Semi Sleeper, A/C Sleeper, Volvo A/C Seater/Sleeper, Non A/C Sleeper and Isuzu A/C Sleeper.
Online bus booking from Jamnagar to Vadodara is rendered easy through our travel portal. Bus fares for the said route at present varies from Rs.487 to Rs.1479 and is subject to timely fluctuations. Jamnagar is famous for the Lakhota Palace, Ranmal Lake, Kotha Bastion, Solarium, Bala Hanuman Temple, Jain Temples, Khijadiya Bird Sanctuary, Marine National Park, Willingdon Crescent, Balachadi Beach, Pratap Vilas Palace, Bohra Hajira, Bardar Sanctuary and Darbargadh. Reliance industries has established the world's largest oil refinery here. In Vadodara, one gets to admire the Laxmi Vilas Palace, Sayaji Baug, Baroda Museum and Picture Gallery, EME Temple, Nazarbaug Palace and Kirti Stambh.