Jamnagar to Ahmedabad Bus Schedule
Updating latest buses and prices for
Fri, 30 Oct>
Showing you the latest updated Bus for
Fri, 30 Oct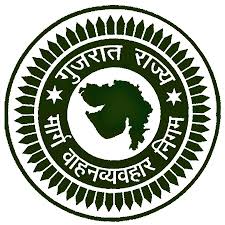 Starts at: 00:30
Duration 5h 40m - 7h 20m
FAQ about Buses from Jamnagar to Ahmedabad
How many buses are running between Jamnagar to Ahmedabad on the daily basis?
82 buses are running between Jamnagar to Ahmedabad. Out of which 63 are sleeper buses, 25 are AC buses and 38 are NON AC buses.
When does the first Jamnagar to Ahmedabad bus leaves for the day?
The first bus for Jamnagar to Ahmedabad bus route leaves at 00:30. It is a other bus and fare for this bus is ₹207.
When does the last bus leaves for Ahmedabad from Jamnagar?
The last bus for Jamnagar to Ahmedabad route leaves at 16:15. The ticket price for this other bus is ₹400.
What are the boarding points for Jamnagar to Ahmedabad Bus service?
Boarding points for this bus route in Jamnagar are Digjam Mill 9974811711,9724811711 , Gulab Nagar Dhaliya, Jamnagar. 9974811711,9724811711 , Shiv Travels Jamnagar , Raj Park 9428083111 and Pancheshwar Tower .
What are the dropping points in Ahmedabad for the Jamnagar Ahmedabad bus route?
Dropping points in Ahmedabad for this route are Naroda , Karanavati Club , Income Tax , Others and Shahi Baug .
Who are the popular operators on the Jamnagar to Ahmedabad bus route?
Top operators on the Jamnagar to Ahmedabad bus route are GSRTC , Patel tours and travels , Eagle Express Falcon and Neeta tours and travels .
How many buses are GPS enabled?
Total 18 buses are GPS enabled on this route so that anyone can track his bus.
Jamnagar Ahmedabad Bus Services
Jamnagar is an important city of Gujarat state of India. The fifth largest city in the state is home to the world's largest oil refinery set-up by Reliance Industries, the largest private company in India. Jamnagar is a huge industrial area and suitably contributes to the economy of Gujarat. Ahmedabad is another massive contributor to economy as it is a major centre of industry, commerce, trade and technology in Gujarat. The city is no less influential than the capital city of Gandhinagar. Jamnagar and Ahmedabad observe a high rate of transportation activity between them. The two cities are connected via NH 8A and the total distance between them adds up to about 300 kilometres. The Jamnagar Ahmedabad bus route is well serviced by a number of bus operators.
These bus operators include the likes of Patel Tours and Travels, Eagle Travels, Neeta Tours and Travels and Shree Balaji Travel Agency. There are all kinds of buses and coaches available with these operators, they offer AC Deluxe, Volvo, Mercedes, Deluxe and regular buses between Jamnagar and Ahmedabad. All the buses provide different facilities and the travel time for the journey varies from one bus to another bus as well. The travel time ranges from 4 hours 45 minutes to 7 hours 45 minutes, it is subjected to number of dropping points and road traffic observed during the journey. Goibibo.com offers discounted online bus booking from Jamnagar to Ahmedabad. The web portal also comes handy in obtaining Jamnagar Ahmedabad bus schedule and other useful information.
Buses leave as early as 06:00 AM from Jamnagar to Ahmedabad. The bus service is very frequent throughout the day and even night time as a number of buses keep departing Jamnagar on the Jamnagar Ahmedabad bus route. Ahmedabad is also a prime tourist destinations thanks tto tourist attractions like Sabarmati Ashram, Kankaria, Jama Masjid, Sidi Sayyed Mosque, Ellis Bridge and Sardar Patel Stadium.