Ahmedabad to Dwarka Bus Schedule
Updating latest buses and prices for
Sat, 31 Oct>
Showing you the latest updated Bus for
Sat, 31 Oct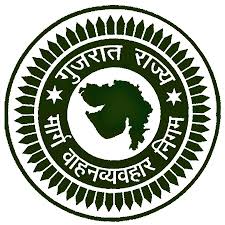 Starts at: 00:35
Duration 9h 45m - 11h 15m
FAQ about Buses from Ahmedabad to Dwarka
How many buses are running between Ahmedabad to Dwarka on the daily basis?
21 buses are running between Ahmedabad to Dwarka. Out of which 17 are sleeper buses, 4 are AC buses and 13 are NON AC buses.
When does the first Ahmedabad to Dwarka bus leaves for the day?
The first bus for Ahmedabad to Dwarka bus route leaves at 00:35. It is a other bus and fare for this bus is ₹335.
When does the last bus leaves for Dwarka from Ahmedabad?
The last bus for Ahmedabad to Dwarka route leaves at 09:30. The ticket price for this other bus is ₹235.
What are the boarding points for Ahmedabad to Dwarka Bus service?
Boarding points for this bus route in Ahmedabad are Bapu Nagar , Thakkarnagar Approch , CTM Char Rasta , Iskon and Sarkhej .
What are the dropping points in Dwarka for the Ahmedabad Dwarka bus route?
Dropping points in Dwarka for this route are Dwarka , Bhadrakali Road , DWARKA and Swastik Travels .
Who are the popular operators on the Ahmedabad to Dwarka bus route?
Top operators on the Ahmedabad to Dwarka bus route are GSRTC , Patel tours and travels , Samay travels and Paavan Travels .
How many buses are GPS enabled?
Total 3 buses are GPS enabled on this route so that anyone can track his bus.
Ahmedabad Dwarka Bus Services
Gujarats largest city, Ahmedabad is situated beautifully on the banks of the Sabarmati River. It is the states hub of education and IT industry. Dwarka is also a city in Gujarat, located on the western shore of the Okhamandal Peninsula on the right bank of the Gomti creek. It is a famous pilgrimage centre for Hindus and houses many magnificent temples. Both these cities are visited on a regular basis by a huge number of inbound as well as outbound tourists. Connected by NH 8A and NH 947, the road distance between Ahmedabad and Dwarka is approximately 441 km. Regular Ahmedabad to Dwarka buses are provided by various tour operators.
Currently, bus operators like Pavan Travels, H.K. Travels and Jamnagar Travels Pvt Ltd. run daily buses on Ahmedabad to Dwarka route. Passengers can choose from various fleet of buses including Non A/C Seater/Sleeper, Non A/C Sleeper, A/C Sleeper and Isuzu A/C Sleeper. The travel time between the cities vary from minimum 8h 5m to maximum 9h 15m, depending on the route taken and the operator chosen. Visit Goibibos online bus ticket booking page to avail maximum discounts on Ahmedabad to Dwarka bus tickets.
The first bus leaves Ahmedabad at 9:30 p.m. while the last bus at 11:25 p.m. Click on our website to get information about boarding/dropping points, bus timings, fares, operators and cancellation policies. Before leaving Ahmedabad, dont forget to visit Sanskar Kendra, Ellis Bridge, Vastrapur lake and Sabarmati Ashram. On reaching Dwarka, take a trip to its beautiful temples like Rukshamanee Mandir, Nageshwar Shiva Temple, Bhadkeshwar Mahadev Mandir and ISKCON Temple.