Shirdi to Ahmedabad Bus Schedule
Updating latest buses and prices for
Fri, 30 Oct>
Showing you the latest updated Bus for
Fri, 30 Oct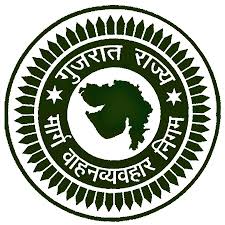 Starts at: 14:00
Duration 11h 10m - 14h 50m
FAQ about Buses from Shirdi to Ahmedabad
How many buses are running between Shirdi to Ahmedabad on the daily basis?
16 buses are running between Shirdi to Ahmedabad. Out of which 13 are sleeper buses, 4 are AC buses and 9 are NON AC buses.
When does the first Shirdi to Ahmedabad bus leaves for the day?
The first bus for Shirdi to Ahmedabad bus route leaves at 14:00. It is a other bus and fare for this bus is ₹439.
When does the last bus leaves for Ahmedabad from Shirdi?
The last bus for Shirdi to Ahmedabad route leaves at 19:00. The ticket price for this other bus is ₹501.
What are the boarding points for Shirdi to Ahmedabad Bus service?
Boarding points for this bus route in Shirdi are Neeta International Hotel , Nagar Panchayat , Hotel Holiday Park , Hotel Sai Ameay Indian Oil and Bus Stand .
What are the dropping points in Ahmedabad for the Shirdi Ahmedabad bus route?
Dropping points in Ahmedabad for this route are CTM Char Rasta , Paldi , Narol , Viramgam and Adalaj .
Who are the popular operators on the Shirdi to Ahmedabad bus route?
Top operators on the Shirdi to Ahmedabad bus route are GSRTC , B R Travels , Veer Travels and King Travels Shirdi .
How many buses are GPS enabled?
Total 7 buses are GPS enabled on this route so that anyone can track his bus.
Shirdi Ahmedabad Bus Services
Shirdi, a popular pilgrimage town in Maharashtra dedicated to the 19th century Saint Sai Baba, is an attraction in itself to both national and international tourists. Shirdi enjoys excellent road connectivity with Maharashtra and rest of Western India. Ahmedabad, an industrially developed and modernized city of Gujarat is one of those cities that has excellent road connectivity with Shirdi. Home to the historical Sabarmati Ashram and scenic Kankaria Lake, Ahmedabad is a stunning place to be for a leisure holiday. As the cities are highly touristy, there are connected by Shirdi to Ahmedabad buses, which run in frequent intervals on daily basis.
Gujarat Travels, Royal Express and Shri Hari Travels are some of the bus operators that serve Shirdi Ahmedabad route. Shirdi is approximately 544 km away from Ahmedabad and is linked via NH 360 and 8. Bus service starts from evening with the first bus departing from Shirdi at around 17:45pm. The last bus on the other hand departs at an estimated 21:00pm. Depending on road, traffic and travel time, trip duration ranges between minimum 11h 5m and maximum 13h 30m. Owing to the high demand of the destinations and the route, there is a wide range of available coaches like Non A/C Sleeper, Non A/C Seater/Sleeper, A/C Sleeper and A/C Seater/Sleeper.
Bus tickets can be purchased from Goibibo.com, an online travel portal that offers lowest priced tickets as well as updated information on bus timings, board and drop points, cancellation policies and coaches. Log on to our online bus booking page to be a part of an economical journey. Before leaving Shirdi, one must visit Sri Sai Baba Samadhi Mandir, Babas Chavadi, Dwarkamai Masjid and Maruti Mandir. Akshardham Temple, Dada Bhagwan Temple and Adalaj Step-well and Sabarmati Riverfront are some other attractions in Ahmedabad are also worth visiting.