Jodhpur to Ahmedabad Bus Schedule
Updating latest buses and prices for
Wed, 19 Jun>
Showing you the latest updated Bus for
Wed, 19 Jun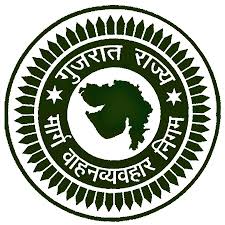 Starts at: 06:45
Duration 10h 0m - 11h 30m
FAQ about Buses from Jodhpur to Ahmedabad
How many buses are running between Jodhpur to Ahmedabad on the daily basis?
87 buses are running between Jodhpur to Ahmedabad. Out of which 85 are sleeper buses, 43 are AC buses and 42 are NON AC buses.
What is the ticket price for different types of buses on the Jodhpur to Ahmedabad bus route?
The minimum fare for Volvo is 735 on Jodhpur to Ahmedabad bus route.
How many seats are available for different types of buses on the Jodhpur Ahmedabad bus route?
128 seats for Volvo buses are available for today's booking.
When does the first Jodhpur to Ahmedabad bus leaves for the day?
The first bus for Jodhpur to Ahmedabad bus route leaves at 00:20. It is a other bus and fare for this bus is ₹700.
When does the last bus leaves for Ahmedabad from Jodhpur?
The last bus for Jodhpur to Ahmedabad route leaves at 15:30. The ticket price for this volvo bus is ₹1627.
Who are the popular operators on the Jodhpur to Ahmedabad bus route?
Top operators on the Jodhpur to Ahmedabad bus route are M R Travels , Jain travels regd , Shrinath® Travel Agency Pvt. Ltd. and Jakhar Travels .
How many buses are GPS enabled?
Total 45 buses are GPS enabled on this route so that anyone can track his bus.
Jodhpur Ahmedabad Bus Services
The magnificent Mehrangarh Fort stands as a towering watch-guard to the beautiful blue city of Jodhpur. It is an architectural masterpiece that has stood the test of time. The blue was originally used by Brahmins but is now used by all to splash their exterior walls and known to keep insects at bay as well. The city is sketched by long winding streets that lead to palaces, forts, shops, markets and temples. This scenic landscape is a popular tourist destination. To the east and west of the Sabarmati River, lies the past and present of Ahmedabad. Though it might seem a brief stay-over en-route Mumbai or Rajasthan, but the beauty of the city gets unveiled slowly. True Gujrati flavour emanates from its quarters, restaurants, markets, museums and festivals. To explore and appreciate the beauty of two distinct cultures, one must avail buses from Jodhpur to Ahmedabad.
Goibibo's list of bus operators are the best in business and known for their punctuality and services. Few of the well-known operators functional on the Jodhpur Ahmedabad route are M.R. Travels, SRS Travels and VRL Travels. The estimated road distance between these two cities is 460km and it takes a minimum of 8h 40m to a maximum of 12h 0m to cover this entire length. While you can board the first bus at 02:30pm in the afternoon, the last bus for the day from Jodhpur commences latest by 11:15pm at night. Fleet of buses at your service span from Non A/C Seater/Sleeper, A/C Seater/Sleeper to Volvo A/C Multiaxle Semi Sleeper that provide utmost comfort on road.
Online bus booking from Jodhpur to Ahmedabad is easy and convenient through Goibibo.com where-from amazing deals and discounts on all bus farescan be landed from time to time. Bus services between the two cities are aplenty and frequent that eases commutation between the two. Jodhpur's attractions include the Mehrangarh Fort, Umaid Bhawan Palace, Jaswant Thada, Ghanta Ghar, Mandore, Kaylana Lake and Balsamand Lake. Navratri is the biggest celebration in Ahmedabad. Its list of attractions include the Sabarmati Ashram, Kankaria, Vastrapur Lake, Teen Darwaza and Rani no Hajiro.