Ahmedabad to Surat Bus Schedule
Updating latest buses and prices for
Wed, 16 Oct>
Showing you the latest updated Bus for
Wed, 16 Oct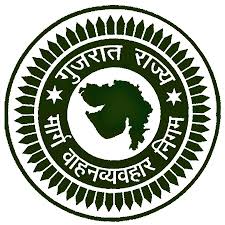 Starts at: 00:05
Duration 3h 45m - 28h 50m
NON A/C Seater / Sleeper (2+1)

3.8

/5

800

Fare Details

Rs800 - Seater/Sleeper
Rs1000 - Seater/Sleeper
Rs1600 - Seater/Sleeper


NON A/C Seater / Sleeper (2+1)

3.5

/5

1100

Fare Details

Rs1100 - Seater/Sleeper
Rs1400 - Seater/Sleeper


NON A/C Seater / Sleeper (2+1)

3.0

/5

500

Fare Details

Rs500 - Seater/Sleeper
Rs800 - Seater/Sleeper


NON A/C Seater / Sleeper (2+1)

2.9

/5

600

Fare Details

Rs600 - Seater/Sleeper
Rs900 - Seater/Sleeper
Rs1200 - Seater/Sleeper


NON A/C Seater / Sleeper (2+1)

3.0

/5

450

Fare Details

Rs450 - Seater/Sleeper
Rs700 - Seater/Sleeper


NON A/C Seater / Sleeper (2+1)

2.4

/5

400

Fare Details

Rs400 - Seater/Sleeper
Rs600 - Seater/Sleeper


NON A/C Seater / Sleeper (2+1)

2.2

/5

800

Fare Details

Rs800 - Seater/Sleeper
Rs1200 - Seater/Sleeper


Shrinath® Travel Agency Pvt. Ltd.

NON A/C Sleeper (2+1)

3.0

/5

800

Fare Details

Rs800 - Sleeper


NON A/C Seater / Sleeper (2+1)

3.0

/5

450

Fare Details

Rs450 - Seater/Sleeper
Rs700 - Seater/Sleeper


A/C Semi Sleeper / Sleeper (2+1)

1.5

/5

700

Fare Details

Rs700 - Semi Sleeper/Sleeper
Rs1000 - Semi Sleeper/Sleeper


Shree Vishwakarma Travels

NON A/C Seater / Sleeper (2+1)

3.1

/5

500

Fare Details

Rs500 - Seater/Sleeper
Rs800 - Seater/Sleeper


525

Fare Details

Rs525 - Sleeper


1050

Fare Details

Rs1050 - Sleeper


NON A/C Seater / Sleeper (2+1)

2.3

/5

699

Fare Details

Rs699 - Seater/Sleeper
Rs1099 - Seater/Sleeper
Rs1399 - Seater/Sleeper


NON A/C Seater / Sleeper (2+1)

3.8

/5

500

Fare Details

Rs500 - Seater/Sleeper
Rs700 - Seater/Sleeper
Rs800 - Seater/Sleeper


945

Fare Details

Rs945 - Sleeper
Rs1260 - Sleeper


NON A/C Seater / Sleeper (2+1)

3.2

/5

500

Fare Details

Rs500 - Seater/Sleeper
Rs800 - Seater/Sleeper
Rs1000 - Seater/Sleeper


Shrinath® Travel Agency Pvt. Ltd.

NON A/C Seater / Sleeper (2+1)

2.4

/5

700

Fare Details

Rs700 - Seater/Sleeper
Rs900 - Seater/Sleeper


Shrinath® Travel Agency Pvt. Ltd.

A/C Sleeper (2+1)

3.0

/5

2625

Fare Details

Rs2625 - Sleeper


Shree Vishwakarma Travels

A/C Seater / Sleeper (2+1)

3.1

/5

3000

Fare Details

Rs3000 - Seater/Sleeper
Rs4000 - Seater/Sleeper
Rs4200 - Seater/Sleeper

FAQ about Buses from Ahmedabad to Surat
How many buses are running between Ahmedabad to Surat on the daily basis?
378 buses are running between Ahmedabad to Surat. Out of which 67 are sleeper buses, 33 are AC buses and 34 are NON AC buses.
What is the ticket price for different types of buses on the Ahmedabad to Surat bus route?
The minimum fare for Volvo is 459 on Ahmedabad to Surat bus route.
How many seats are available for different types of buses on the Ahmedabad Surat bus route?
756 seats for Volvo buses are available for today's booking.
When does the first Ahmedabad to Surat bus leaves for the day?
The first bus for Ahmedabad to Surat bus route leaves at 00:05. It is a volvo bus and fare for this bus is ₹470.
When does the last bus leaves for Surat from Ahmedabad?
The last bus for Ahmedabad to Surat route leaves at 17:30. The ticket price for this other bus is ₹735.
What are the boarding points for Ahmedabad to Surat Bus service?
Boarding points for this bus route in Ahmedabad are Anand Express Highway , Uttamnagar , Geeta Mandir Bus Stand , Subhash Bridge and Vishala .
What are the dropping points in Surat for the Ahmedabad Surat bus route?
Dropping points in Surat for this route are Udhna , Barodda Pristage , Parvat Patiya , Kapodra and Hirabaug Varachha .
Who are the popular operators on the Ahmedabad to Surat bus route?
Top operators on the Ahmedabad to Surat bus route are GSRTC , Shrinath® Travel Agency Pvt. Ltd. , Gujarat travels and Neeta tours and travels .
How many buses are GPS enabled?
Total 110 buses are GPS enabled on this route so that anyone can track his bus.
Ahmedabad Surat Bus Services
Ahmedabad is the largest city and Surat is the second largest city of Gujarat. While Ahmedabad is noted for its textile industry, Surat is world famous for its diamond industry. Both cities are business hub of Gujarat and have sufficient number of natural and artificial attractions to lure leisure travellers. Ahmedabad and Surat are located at a distance of about 263 km from each other via National Expressway 1 and National Highway 8. A regular bus service is provided by various tour operators that ensure smooth connectivity between the two cities.
Private bus operators like Gujarat Travels, Uday Travels and Shree Vijay Travels operate frequent buses on Ahmedabad to Surat route. The total travel time may vary from minimum 4h 0m to maximum 7h 0m, depending on route taken by the bus and the operator chosen. As Goibibo.com has tied up with best bus operators, passengers can easily book bus tickets by clicking on our online bus booking page. There are various bus type options available such as Volvo A/C Multi Axle Semi Sleeper, King Size A/C Seater/Sleeper, Volvo A/C Multi-axle seater/sleeper, Leyland Non A/C Sleeper etc.
From Ahmedabad the first bus departs for Surat at around 00:45 a.m. and the last bus at around 23:45 p.m. For more information related to bus schedule, fares, boarding/dropping points and cancellation policy, log on to Goibibo.com. However, before leaving Ahmedabad, dont forget to visit its numerous attractions like Gujarat Science City, Parimal Garden, Kite Museum, Rani Sipris Mosque etc. Surat is also home to various places of interest like Jagdishchandra Bose Aquarium, ISKCON Temple, Ambika Niketan Temple and Ubharat Beach which you must include in your sightseeing tour list.