Ahmedabad to Veraval Bus Schedule
Updating latest buses and prices for
Mon, 02 Nov>
Showing you the latest updated Bus for
Mon, 02 Nov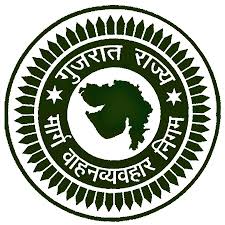 Starts at: 05:45
Duration 9h 10m - 10h 35m
Bharat Benz A/C Sleeper (2+1)

2.6

/5

700

Fare Details

Rs700 - Sleeper


NON A/C Seater / Sleeper (2+1)

2.2

/5

400

Fare Details

Rs400 - Seater/Sleeper
Rs600 - Seater/Sleeper


NON A/C Sleeper (2+1)

3.0

/5

600

Fare Details

Rs600 - Sleeper


NON A/C Sleeper (2+1)

2.7

/5

610

Fare Details

Rs610 - Sleeper


NON A/C Sleeper (2+1)

3.5

/5

600

Fare Details

Rs600 - Sleeper


NON A/C Sleeper (2+1)

3.7

/5

600

Fare Details

Rs600 - Sleeper


NON A/C Sleeper (2+1)

3.8

/5

600

Fare Details

Rs600 - Sleeper


650

Fare Details

Rs650 - Sleeper


NON A/C Sleeper (2+1)

2.6

/5

560

Fare Details

Rs560 - Sleeper


525

Fare Details

Rs525 - Sleeper


NON A/C Sleeper (2+1)

3.4

/5

600

Fare Details

Rs600 - Sleeper


NON A/C Sleeper (2+1)

3.8

/5

610

Fare Details

Rs610 - Sleeper


NON A/C Sleeper (2+1)

4.1

/5

600

Fare Details

Rs600 - Sleeper

FAQ about Buses from Ahmedabad to Veraval
How many buses are running between Ahmedabad to Veraval on the daily basis?
30 buses are running between Ahmedabad to Veraval. Out of which 28 are sleeper buses, 2 are AC buses and 26 are NON AC buses.
When does the first Ahmedabad to Veraval bus leaves for the day?
The first bus for Ahmedabad to Veraval bus route leaves at 05:45. It is a other bus and fare for this bus is ₹221.
When does the last bus leaves for Veraval from Ahmedabad?
The last bus for Ahmedabad to Veraval route leaves at 14:45. The ticket price for this other bus is ₹700.
What are the boarding points for Ahmedabad to Veraval Bus service?
Boarding points for this bus route in Ahmedabad are Thakkarnagar Approch , Nikol , Naroda , Geeta Mandir Bus Stand and Nehrunagar .
What are the dropping points in Veraval for the Ahmedabad Veraval bus route?
Dropping points in Veraval for this route are Veraval , Veraval opp s t main gate , Bus Stand , Jakat Naka and VERAVAL .
Who are the popular operators on the Ahmedabad to Veraval bus route?
Top operators on the Ahmedabad to Veraval bus route are GSRTC , Shree Hari Travels , Mahasagar Travels and Pavan Travels .
How many buses are GPS enabled?
Total 7 buses are GPS enabled on this route so that anyone can track his bus.
Ahmedabad Veraval Bus Services
Ahmedabad is the largest city in Gujarat and Veraval is a port town in Gir Somnath district of Gujarat. While Ahmedabad is famous for its strong economy, Veraval is known as the gateway to stunning Somnath Jyotirlinga Temple. If Ahmedabad is world famous for its textile industry, Veraval has established itself as one of the largest fishing ports in India. The two cities are located at a distance of approximately 402 km from each other via three National Highways namely NH 8A, NH 8B and NH 8D. To explore more of these two diverse cities, tourists can take buses from Ahmedabad to Veraval.
Some of the main bus operators who provide regular buses on Ahmedabad to Veraval route are Pavan Travels, Shri Hari Travels and Shree Jalaram Viral. The total travel time between the cities ranges between minimum 7h 15m and maximum 9h 30m, depending on the bus type and operator. Passengers can choose from various fleet of buses like Non A/C Seater/Sleeper, A/C Sleeper, Non A/C Sleeper, Isuzu A/C Sleeper etc. Click on Goibibos online bus ticket booking page to get an insight on Ahmedabad to Veraval bus schedule, fares, bus types and cancellation policies.
The first bus departs from Ahmedabad at around 22:00 p.m. while the last bus at around 23:55 p.m. As there are multiple boarding and dropping points, visit our online bus booking page to locate your nearest point. Before leaving Ahmedabad, dont forget to explore its famous shopping markets namely Sindhi Market, Manek Chowk, Law Garden Night Market and Art Book Center. During your stay in Veraval, go on a sightseeing tour of Veraval Beach, Baluka Tirtha, Nawabi Palace and Gita Mandir.