Ahmedabad to Keshod Bus Schedule
Updating latest buses and prices for
Thu, 27 Jun>
Showing you the latest updated Bus for
Thu, 27 Jun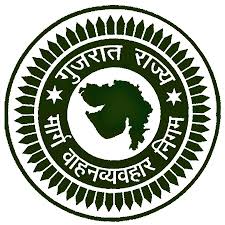 Starts at: 00:30
Duration 7h 55m - 9h 45m
Non A/C Sleeper (2+1)

4.3

/5

480

Fare Details

Rs480 - Sleeper


460

Fare Details

Rs460 - Sleeper


Non A/C Seater/Sleeper (2+1)

2.4

/5

250

Fare Details

Rs250 - Seater/Sleeper
Rs400 - Seater/Sleeper


450

Fare Details

Rs450 - Sleeper


Non A/C Seater/Sleeper (2+1)

700

Fare Details

Rs700 - Seater/Sleeper


Non A/C Sleeper (2+1)

3.3

/5

480

Fare Details

Rs480 - Sleeper


Non A/C Sleeper (2+1)

3.9

/5

510

Fare Details

Rs510 - Sleeper


Non A/C Sleeper (2+1)

3.7

/5

460

Fare Details

Rs460 - Sleeper


Non A/C Sleeper (2+1)

3.0

/5

440

Fare Details

Rs440 - Sleeper


460

Fare Details

Rs460 - Sleeper


510

Fare Details

Rs510 - Seater/Sleeper
Rs610 - Seater/Sleeper


Bharat Benz A/C Sleeper (2+1)

4.3

/5

630

Fare Details

Rs630 - Sleeper


472

Fare Details

Rs472 - Sleeper


Non A/C Sleeper (2+1)

2.0

/5

440

Fare Details

Rs440 - Sleeper


560

Fare Details

Rs560 - Sleeper


Non A/C Sleeper (2+1)

3.5

/5

350

Fare Details

Rs350 - Sleeper


Non A/C Seater/Sleeper (2+1)

2.5

/5

250

Fare Details

Rs250 - Seater/Sleeper
Rs350 - Seater/Sleeper


Non A/C Sleeper (2+1)

2.3

/5

450

Fare Details

Rs450 - Sleeper


Non A/C Sleeper (2+1)

3.7

/5

380

Fare Details

Rs380 - Sleeper

FAQ about Buses from Ahmedabad to Keshod
How many buses are running between Ahmedabad to Keshod on the daily basis?
55 buses are running between Ahmedabad to Keshod. Out of which 53 are sleeper buses, 7 are AC buses and 46 are NON AC buses.
When does the first Ahmedabad to Keshod bus leaves for the day?
The first bus for Ahmedabad to Keshod bus route leaves at 00:30. It is a other bus and fare for this bus is ₹199.
When does the last bus leaves for Keshod from Ahmedabad?
The last bus for Ahmedabad to Keshod route leaves at 12:30. The ticket price for this other bus is ₹188.
Who are the popular operators on the Ahmedabad to Keshod bus route?
Top operators on the Ahmedabad to Keshod bus route are GSRTC , Shree Hari Travels , Mahasagar Travels and Patel tours and travels .
How many buses are GPS enabled?
Total 22 buses are GPS enabled on this route so that anyone can track his bus.
Ahmedabad Keshod Bus Services
Ahmedabad is the largest city in Gujarat and Keshod city is situated in Junagadh district of Gujarat. While Ahmedabad is an important economic centre of Gujarat, Keshod is a small town which has a mythological backstory. The towns name comes from two words Kesha (hair) and Udd (meaning to wash in Sanskrit), as it is said that Rukmini washed her hair in a pond which is situated in Keshod. Ahmedabad and Keshod are situated at a distance of approximately 354 km via National Highways 8A and 8B. Connectivity between the cities has been increased by regular bus service provided by various tour operators.
Some of the main bus operators offering service in Ahmedabad to Keshod route include Mahasagar Travels, Shri Hari Travels and Pavan Travels. The total travel time between the two cities may vary from minimum 6h 30m to maximum 8h 15m. Goibibo's exclusive fleet of comfortable coaches in this route like Non A/C Seater/Sleeper, A/C Sleeper, Non A/C Sleeper and Isuzu A/C Sleeper ensure a comfortable road trip for passengers. Visit our online bus booking page to get all details related to bus fares, schedule, boarding points, dropping points and cancellation policies.
The first bus departs at around 22:00 p.m. while the last bus leaves at 23:55 p.m. As there are multiple boarding points, passengers can visit our online bus ticket booking page to locate their nearest one. Before leaving Ahmedabad, definitely try out Gujarati delicacies like khaman, dalwada and Gujarati-style mini pizzas. Some of its must see tourist attractions include Sabarmati Ashram, Sarkhej Roza and Kankaria Lake. On reaching Keshod, dont forget to explore Vageshwari Temple, Kriny Baba Temple and Balvi Mataji Temple.