Big Bus Sale. use Promocode: BIGBUS

Valid till: Limited Period Offer

Save up to Rs. 1500 on Domestic Flight bookings

Valid till: Every Wednesday

Get up to ₹100 OFF. Use Promocode: FIRSTBUS

Valid till: Limited Period Offer

Launching goSafe. Stay assured with 3S of SAFETY.

Valid till: Limited Period Offer
12 midnight - 6 AM
6 AM - 12 noon
12 noon - 6 PM
6 PM - 12 midnight
12 midnight - 6 AM
6 AM - 12 noon
12 noon - 6 PM
6 PM - 12 midnight
BEST 
RATING 
DEPARTURE 
ARRIVAL 
FASTEST 
CHEAPEST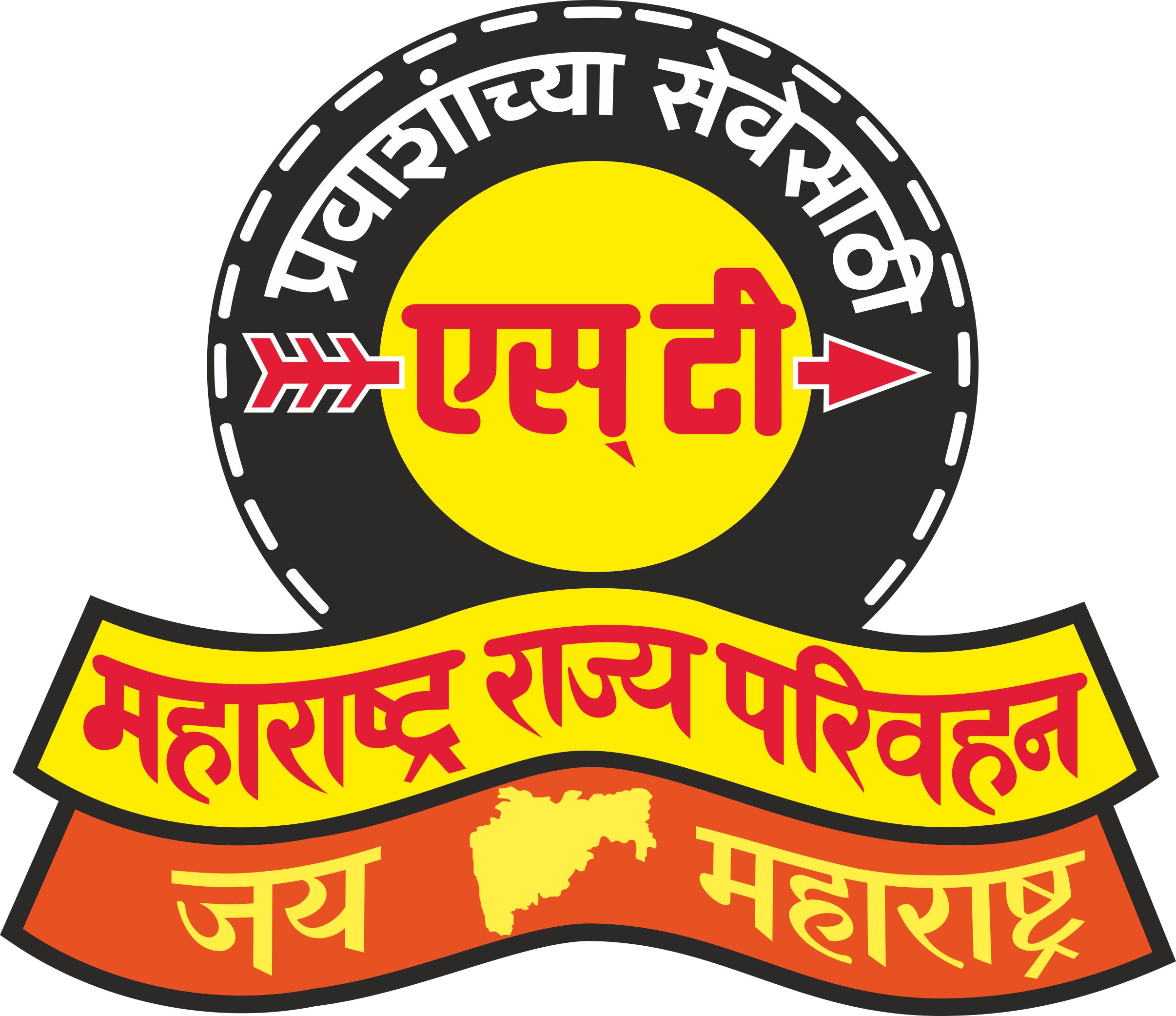 MSRTC
MAHARASTRA STATE ROAD TRANSPORT CORPORATION
Amaals Travels
A/C Sleeper (2+1)
4.8 /56 Ratings
17 window seats
Total 26 seats left
Prasanna Purple Grand
A/C Sleeper (2+1)
4 /518 Ratings
26th Feb
05:30
Opp.Parbhani Railway Station-Rishi Bus Service
9 window seats
Total 14 seats left
Shree Travels
A/C Sleeper (2+1)
4.1 /519 Ratings
14 window seats
Total 22 seats left
Rated clean and hygienic by 5 travellers
Prasanna Purple Grand
A/C Sleeper (2+1)
4 /518 Ratings
9 window seats
Total 15 seats left
Konduskar Travels Pvt. Ltd
Benz A/C Sleeper (2+1)
3.5 /524 Ratings
12 window seats
Total 20 seats left
Amaals Travels
A/C Sleeper (2+1)
3.7 /545 Ratings
17 window seats
Total 26 seats left
Jaidurga Travels - Balaji
A/C Sleeper (2+1)
3.5 /5105 Ratings
26th Feb
06:30
Selu Pathri Corner
19 window seats
Total 29 seats left
Khurana Travel Services
Bharat Benz A/C Sleeper (2+1)
3.8 /513 Ratings
26th Feb
05:00
Shree Khurana Travel, Shivaji Complex Off No-9552594686
12 window seats
Total 18 seats left
Prasanna Purple Grand
A/C Sleeper (2+1)
3.5 /520 Ratings
26th Feb
06:30
Parbhani-Purple Tr Opp.Parbhani Railway Station
11 window seats
Total 18 seats left
Prasanna Purple Grand
A/C Sleeper (2+1)
3.7 /5
26th Feb
06:00
Opp.Parbhani Railway Station-Rishi Bus Service
10 window seats
Total 16 seats left
View More Buses
Boarding points in Pune
Vallabhnagar

Shivaji Nagar

Chandan Nagar

Others

Warje

Wadgaon Bridge

Katraj

Padmavati Parking

Swargate

Fatima Nagar

Hadapsar

Wagheshwar Parking

Wagholi

Bhosari

Kothrud

Nigdi

Chinchwad

Sangamwadi

Viman Nagar

Shirur Phata

Kharadi

Kalewadi

Jagtap Dairy Chowk

Sangvi Phata

Birla Hospital

Dange Chowk

Wakad

Baner

Shankar Sheth Road

Bavdhan

Bhairoba Nala

Magarpatta

Nashik Phata

Yerwada

Karegaon

Hinje Wadi

Balewadi

Pashan

Alandi Phata

Sanaswadi

Perane Phata

Shikrapur

Tale Gaon

Pimpri Chinchwad

Ranjangaon

Railway Station

Rahatani Fata

Pimple Saudagar

Aundh

Akurdi

New Sangavi

Krishna Nagar

Moshi Toll Naka

Satara

Chakan

Nigdi - Nishant Travels

Chinchwad -Opp. Kaka Halawai Sweet, Near. PMT Bus Stop (Next to axis bank) - 9923529529

bhosari phuge mall samadhan hotal rahul tr - 9923529529 /985452952

Nashik fata maratha khanawal pure veg opp bus stop mrya tr 992352952

Sangamwadi - Nilkateshwar Travels Parking no. 1 9923529529 / 9854529529 / 9011129529

Yerwada - hdfc bank - 9923529529 / 9854529529 / 9011129529

Viman nagar - saini travels - 9923529529/ 9854529529 / 9011129529

Chandan nagar bypass - arnavi travels ho - 9923529529

Wagholi - Near lifeLine Hospital 9923529529

Alandi phata baba travels - 9854529529 / 9011129529 / 9923529529

Perne phata - sairaj travels - 9854529529 / 9011129529

Ganraj - travels - 9854529529 / 9011129529

RANJANGAON -Dhanajay travels - 9011129529

Karegaon - shubhdra travels - 9011129529 / 9923529529

Shirur Bypass - 9923529529
Dropping points in Parbhani
ST Bus Stand

Bus stand

Opp.Parbhani Railway Station-Rishi Bus Service

MAJALGAON

Pathri

Manwat

Manwat road

parbhani

Parbhani

Selu Pathri Corner

Sant-Prayag Travels, Railway Station

Rly Station

Shree Khurana Travel, Shivaji Complex Off No-9552594686

Parbhani-Purple Tr Opp.Parbhani Railway Station

Satyanarayan Kalani Chowk

Basmat road

Zilla parishad parbhani

Railway Station
Pune to Parbhani Bus services
Situated on the right bank of the Mutha River, Pune is the second largest city in Maharashtra. It is the states cultural and educational hub and is one of the fastest growing cities in the Asia-Pacific region. On the other hand, Parbhani is the fourth largest city in Marathwada region of Maharashtra and is known for its Vasantrao Naik Marathwada Agricultural University. Pune and Parbhani are located at a distance of approximately 373 km from each other via Kopargaon-Shirdi-Ahmednagar-Pune Highway and National Highway 222. Regular buses from Pune to Parbhani are offered by various private bus operators.
Khushal Travels Intercity, Prasanna Purple and Rishi Travels are some of the best operators registered with Goibibo that serve the Pune to Parbhani route. Passengers can choose from a variety of coaches like A/C Sleeper, Non A/C Sleeper and Tata A/C Sleeper. The travel time may vary from minimum 7h 30m to maximum 10h 15m, depending on traffic/road condition, coach type, operator chosen and route taken by bus. For online booking of Pune to Parbhani bus tickets and information on bus timings, fares, operators and cancellation policies, visit Goibibos online bus booking page.
The first bus from Pune departs at around 20:15 p.m. and the last bus departs at around 22:25 p.m. As there are multiple boarding and dropping points of Pune to Parbhani buses, click on Goibibos online bus ticket booking link and locate your nearest point. Before leaving Pune, dont forget to visit Raja Dinkar Kelkar Museum, Parvati Hill, Shaniwar Wada and Saras Baug. During your stay in Parbhani, make a visit to Mudgaleshwar Temple, Paradeshwar Temple and Yeldari Dam.
FAQs About Buses from Pune to Parbhani
Q

How many buses are running between Pune to Parbhani on the daily basis?

A

33 buses are running between Pune to Parbhani. Out of which 24 AC Buses and 9 Non-AC Buses

Q

When does the first Pune to Parbhani bus leaves for the day?

A

The first bus for Pune to Parbhani bus route leaves at 06:30 and fare for this bus is ₹ 760.

Q

When does the last bus leaves for Parbhani from Pune?

A

he last bus for Pune to Parbhani route leaves at 23:59. The ticket price for this bus is ₹1000.

Q

What are the boarding points for Pune to Parbhani Bus service?

A

Boarding points for this bus route in Pune are Vallabhnagar, Shivaji Nagar, Chandan Nagar, Others

Q

What are the dropping points in Parbhani for the Pune Parbhani bus route?

A

Dropping points in Parbhani for this route are ST Bus Stand, Bus stand, Opp.Parbhani Railway Station-Rishi Bus Service, MAJALGAON.

Q

Who are the popular operators on the Pune to Parbhani bus route?

A

Top operators on the Pune to Parbhani bus route are Amaal Travels, Amaals Travels, Arnavi Travel

Q

How many buses are GPS enabled?

A

Total 19 buses are GPS enabled on this route so that anyone can track his bus.