Big Bus Sale. use Promocode: BIGBUS

Valid till: Limited Period Offer

Save up to Rs. 1500 on Domestic Flight bookings

Valid till: Every Wednesday

Get up to ₹100 OFF. Use Promocode: FIRSTBUS

Valid till: Limited Period Offer

Launching goSafe. Stay assured with 3S of SAFETY.

Valid till: Limited Period Offer
12 midnight - 6 AM
6 AM - 12 noon
12 noon - 6 PM
6 PM - 12 midnight
12 midnight - 6 AM
6 AM - 12 noon
12 noon - 6 PM
6 PM - 12 midnight
BEST 
RATING 
DEPARTURE 
ARRIVAL 
FASTEST 
CHEAPEST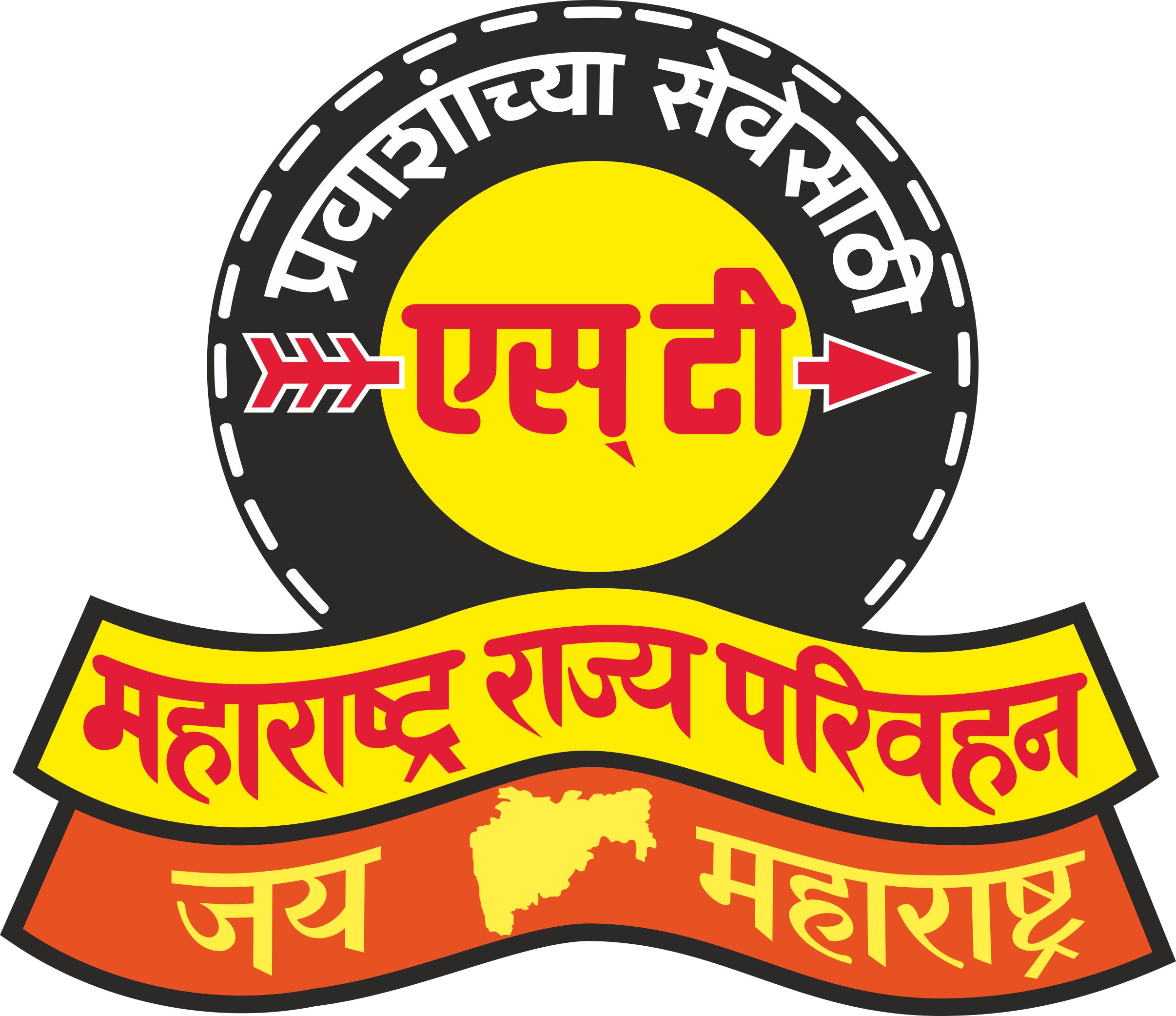 MSRTC
MAHARASTRA STATE ROAD TRANSPORT CORPORATION
Amaals Travels
A/C Sleeper (2+1)
4.4 /532 Ratings
22:55
Parbhani = amaal travels
13 window seats
Total 20 seats left
Rated high on GoSafe standards by 8 travellers
Shri balaji travels
A/C Sleeper (2+1)
4.2 /5113 Ratings
26th Feb
06:00
Chandan Nagar
14 window seats
Total 22 seats left
Amaals Travels
A/C Sleeper (2+1)
4.6 /512 Ratings
22:05
Parbhani = amaal travels
26th Feb
07:55
Wadgaon Bridge
13 window seats
Total 21 seats left
Amaals Travels
A/C Sleeper (2+1)
4.2 /5
20:50
Parbhani = amaal travels
17 window seats
Total 26 seats left
Prasanna Purple Grand
A/C Sleeper (2+1)
3.8 /519 Ratings
23:28
Parbhani-Purple Tr Opp.Parbhani Railway Station 02452235444
12 window seats
Total 21 seats left
Rated clean and hygienic by 3 travellers
Sant Prayag Tours and Travels
A/C Sleeper (2+1)
3.5 /593 Ratings
21:30
Ganpati Chwok, Jintur Road 02452227127,02452232727
10 window seats
Total 18 seats left
Prasanna Purple
A/C Sleeper (2+1)
3.6 /517 Ratings
22:25
Parbhani-Purple Tr Opp.Parbhani Railway Station 02452235444
13 window seats
Total 21 seats left
Prasanna Purple Grand
A/C Sleeper (2+1)
3.7 /512 Ratings
23:50
Parbhani-Purple Tr Opp.Parbhani Railway Station 02452235444
12 window seats
Total 19 seats left
Shree Travels
A/C Sleeper (2+1)
3.5 /5117 Ratings
26th Feb
06:45
Padmavati Parking
12 window seats
Total 19 seats left
Bhutadaj Shriphal Travels
A/C Sleeper (2+1)
3.5 /54 Ratings
26th Feb
06:00
Chandan Nagar
18 window seats
Total 27 seats left
View More Buses
Boarding points in Parbhani
Parbhani = amaal travels

Gulmohar hotel

D S M College

Ganpati chowk

Visawa corner

Parbhani = shivaji college 7057427951(basmat road)

Parbhani = zilha parishad 7057427951(bus stand)

Parbhani-Purple Tr Opp.Parbhani Railway Station 02452235444

R R PETROL PUMP 9146047127

DSM Collage Ground 9146047127,02452232727

Ganpati Chwok, Jintur Road 02452227127,02452232727

Shivaji college

Dsm collage

VISAWA CORNER PATHRI ROAD PARBHANI

Dental college

Manwat road

Pathri

ST Bus Stand

Shriphal travels

Ganpati chawok

Shree Khurana Travel Office, Near Bus Stand:9822224686 9822224686

Shree Khurana Travel, Shivaji Complex Off No-9552594686 9552594686

Manwat

MAJALGAON

Satyaraj travels, opp:- railway station parbhani

Shivaji college 9604207100

Amaal travels- parbhari 9604207100

Zilha parishad 9604207100

Ganpati chowak jintur road= parbhani

Patel travels bus stand parbhani

Nath travels Parbhani

Zila Parishad Parbhani 9822224686

Anusaya talkies near parbhani

Jintur naka parbhani

Ganpati chowk parbhani

Parbhani

R.r petrol pump parbhani

Manwat raod bus stand

Purple travels opp relway station
Dropping points in Pune
Shikrapur

Wagholi

Kharadi

Yerwada

Sangamwadi

Nigdi

Chandan Nagar

Railway Station

Shivaji Nagar

Kothrud

Warje

Kalewadi

Baner

Pashan

Wakad

Magarpatta

Fatima Nagar

Swargate

Padmavati Parking

Katraj

Wadgaon Bridge

Karegaon

Perane Phata

Viman Nagar

Pimpri Chinchwad

Deccan Gymkhana

Vallabhnagar

Hadapsar

Aundh

Nashik Phata

Tale Gaon

Alandi Phata

Chinchwad

Shirur Phata

Bhairoba Nala

Bavdhan

Hinje Wadi

Bhosari

Sangvi Phata

Akurdi

Chakan
Popular cities near Parbhani
Parbhani to Pune Bus services
Parbhani, a city in Maharashtra is believed to be a historical destination of the state crafted by Sultans, Mughals and Nizams elaborately. Parbhani is believed to be the 4th largest city in Marathwada region of Maharashtra today that enjoys excellent connectivity with rest of the state. Pune, an important industrial, educational and tourism hub of Maharashtra is linked with Parbhani with Parbhani to Pune buses, means of transport which is extensively availed by locals and tourists visiting the cities. Goibibo.com is an online travel portal that provides all details on buses operating in this route.
Limra Liner, Parasmani Travels, Amber Travels A.T Travels, Rishi Travels, Purple Plus are some operators registered with Goibibo that run buses from Parbhani to Pune. Presently, nine buses run in a day with the first bus departing from Parbhani at 21:00pm. Bus services continues till night as the last bus departs at around 22:45pm. The cities lie at an approximate distance of 363 km and is connected via National Highway 222 and Kopargaon - Shirdi - Ahemdnagar - Pune Highway. Minimum travel time is 6h 50m, which may extend up to 9h 30m, depending on traffic, travel time and coach availed.
Parbhani is no less scenic and touristy than Pune. While Pune's Aga Khan Palace, Sinhagad Fort and Phoenix Market City are known to lure visitors and locals alike, Parbhani's Shirdi Saibaba Janmshtan Mandir, Paradeshwar Temple and Yeldari Dam are equally historical and picturesque sites that are visual delights from wanderlusts. Visit Goibibo.com and book economical bus tickets from Parbhani to Pune for a comfortable and budget friendly road trip.
FAQs About Buses from Parbhani to Pune
Q

How many buses are running between Parbhani to Pune on the daily basis?

A

28 buses are running between Parbhani to Pune. Out of which 23 AC Buses and 5 Non-AC Buses

Q

When does the first Parbhani to Pune bus leaves for the day?

A

The first bus for Parbhani to Pune bus route leaves at 09:00 and fare for this bus is ₹ 740.

Q

When does the last bus leaves for Pune from Parbhani?

A

he last bus for Parbhani to Pune route leaves at 23:50. The ticket price for this bus is ₹639.

Q

What are the boarding points for Parbhani to Pune Bus service?

A

Boarding points for this bus route in Parbhani are Parbhani = amaal travels, Gulmohar hotel , D S M College, Ganpati chowk

Q

What are the dropping points in Pune for the Parbhani Pune bus route?

A

Dropping points in Pune for this route are Shikrapur, Wagholi, Kharadi, Yerwada.

Q

Who are the popular operators on the Parbhani to Pune bus route?

A

Top operators on the Parbhani to Pune bus route are Amaal Travels, Amaals Travels, Bhutadaj Shriphal Travels

Q

How many buses are GPS enabled?

A

Total 21 buses are GPS enabled on this route so that anyone can track his bus.